What happens to outdated solar panels?
Households get substantial benefits from solar panels, but what happens to outdated units? Paul Skelton looks at the business opportunities.
The small-scale power generation sector is booming, with more than two million photovoltaic (PV) systems installed on the roofs of Australian dwellings.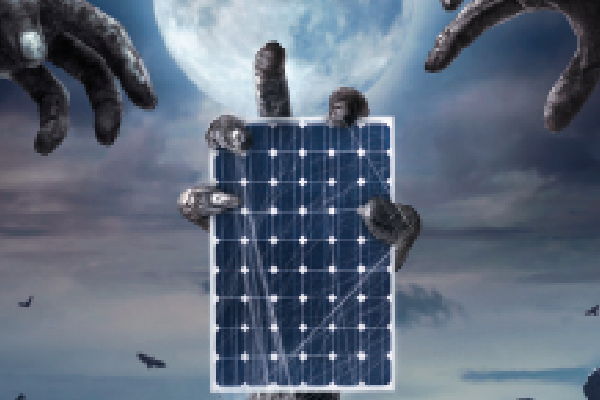 However, this environmentally friendly energy source may lead to a huge waste management problem.
As solar panels begin to age, and new technologies improve efficiency rates, the number of solar panels heading to landfill is expected to grow rapidly in the coming years.
It has been estimated that 100,000 to 150,000 solar panels need replacing every year. By 2050, solar panel waste is projected to be more than 900,000 tonnes in Australia alone.
So it's understandable that the next big industry in the renewables market could be PV recycling. This is something that solar installers should start thinking about now.
Reduce, reuse, recycle
In 2011, the Australian Federal Government released the Product Stewardship Act.
This aims to establish a system of shared responsibility for those that make, sell and use a product to guard against harming the environment or people at the end of its life.
In 2016, PV systems were added to a priority list which – after an assessment of voluntary, co-regulatory and regulatory pathways ­– would result in a scheme design for managing waste streams.
This national investigation is being led by Sustainability Victoria.
The expected outcome of this investigation is a heightened focus on the capabilities of Australian companies when it comes to recycling damaged and/or outdated PV systems. This will probably mean the introduction and expansion of companies offering these services locally.
Adnan Z. Amin is former director-general of the International Renewable Energy Agency (IRENA).
"With the right policies and enabling frameworks in place, new industries that recycle and repurpose old solar panels will drive considerable economic value creation," he says.
"This will be an important element in the world's transition to a sustainable energy future."
It's important to note that nobody has yet recycled a solar panel in its entirety. The most effective companies achieve a success rate of about 96%.
Upon arrival at a recycling facility solar panels are shredded, then the shredded pieces go through a separation process. Detectors are employed to separate glass, copper wiring, circuit boards, steel, aluminium, plastics, cables and more.
The separated commodities are returned to industry for manufacturing new items.
Australian companies are a long way behind international counterparts, particularly the Europeans. However, a handful of local companies are making headway towards an effective solution.
Belinda Lam is project engineer and registered training organisation tutor for Global Sustainable Energy Solutions (GSES).
"With solar panels, there are three major components – an aluminium frame, glass and the silicon cells," she says.
"There's also a junction box on the back of the panel and an ethylene vinyl acetate (EVA) film or laminate.
"EVAs are a little bit harder to recycle, but the recovery rate of the other material is quite good."
GSES aims to educate installers through online courses on the available options, whether it be using a drop-off point or collection service, or showing them how to investigate other responsible disposal points.
"There are lots of factors driving the need for a solar panel recycling facility in Australia.
"Panels are becoming more efficient, some are reaching their natural expiration date and others are being damaged early from storms and hail."
Others panels are being damaged during installation or transport.
"We keep data on how many panels are being installed, but nothing on how many systems are being decommissioned or uninstalled. It makes predicting a timeline quite difficult.
"We really need facilities in place in the next five to 10 years to avoid problems in the future."
Belinda says Australian businesses fall short of European companies that are part of the Belgian-based PV CYCLE network, but awareness and capabilities are growing.
"Recycling solar panels is starting to become a thing, but it's still a very young industry.
"The biggest issue we face is logistics. Recyclers would have to collect small quantities and cover long distances.
"It's not always practical for installers to get decommissioned panels to a collection point, so they are just discarded as landfill.
"We need a process that is simple for installers, but we're not seeing that right now."
Co-founder James Petesic of the panel recycler PV Industries says his company is on a mission.
"I feel that we're essentially creating an industry as well as participating in it," he says.
"Business partner Tim Dawson and I have met federal ministers and state government representatives to better understand the current laws while trying to influence things like the Victorian e-waste ban.
To date, Victoria is the only state in which it is against the law to dump solar panels as landfill, as they are classified as e-waste.
"Nobody in Australia can recycle a panel in its entirety. We're trying to become Australia's first comprehensive solar panel recycling facility. To do that, we're modelling ourselves on PV CYCLE.
"Europe has much stricter rules and regulations surrounding e-waste and solar panel recycling."
In Germany, the leading recycling facility uses a two-step process.
First, the aluminium frame and the junction box are removed. PV Industries recently became the first company in Australia to buy the necessary machine.
Second, the facility relies on a larger piece of machinery to recycle the rest of the panel. James says PV Industries plans to acquire such a machine as soon as his company reaches critical mass.
PV Industries is also working with universities and facilities to promote research into recycling and reuse of solar panels.
"In doing so, these organisations will have access to our machinery, which nobody else in Australia has. Also, they will have access to a range of panel manufacturers."
Tim says the company will work with universities to see, for example, what can be done with a panel that is still 70% efficient.
"Can it be put back on a roof, or could it be used on a caravan or a yacht? Or is that panel now no longer useful?
"We are trying to build out that testing process so that when someone buys a second-hand panel it is standardised in terms of value, and people know exactly what they are getting."
Going in circles
Darren Johannesen is manager of market engagement, innovation and product strategy at Infoactiv.
He says solar panel recycling will be largely driven by the concept of the circular economy.
"The circular economy is kind of a nesting idea that basically says whatever's created needs to keep going around and around in circles, which doesn't necessarily mean 'recycle'.
"In fact, recycling is considered one step above landfill. Reusing a product for the same purpose is actually the goal, because that's the least energy-intensive and resource-intensive outcome for a product.
"There are lots of opportunities in the circular economy for companies to make more money than they may think."
Darren uses the 'fast fashion' market as an example.
"Within eight years, the second-hand fashion market will be bigger than the fast fashion market.
"Some of the biggest start-ups in fashion today are second-hand clothing initiatives. People are realising they can make money out of old clothing."
Closer to home, the second-hand tools market is already bigger than the new tools market.
"When it comes to e-waste, right now it's about convenience," Darren says.
"People want to recycle, but the trash can is often much more convenient."
This is the thinking behind Ecoactiv, the app-based recycling platform for solar panels from Infoactiv that channels the Uber experience.
"This concept of recycling is to make it easier for the end user – which then builds a substantial ecosystem of buyers that can thrive."
Through Ecoactiv, you can recycle monocrystalline solar panels, polycrystalline solar panels, thin-film solar cells, amorphous silicon solar cells, biohybrid solar cells, solar mounting racks, solar mounting frames and inverters.
"If Millie in Mildura has a remote control at the end of its life she probably doesn't know what to do with it.
"We're trying to solve that problem by going direct to the source. We've wrapped a consumer-facing digital platform around our existing business.
"The app basically asks users what they have and where they are, then it spells out the options. It's not very complicated.
"Once you book in your recycling method of choice, someone will come to your house and collect your e-waste.
"After it's picked up you can track it like you can through Uber. You'll be informed when it's en route to the recycling facility and when it's destroyed."
Darren says Ecoactiv is about more than just collection.
"If an elderly person has a large TV mounted on the wall, for example, they may be struggling to remove it if it needs replacing. They can book through the app to have it uninstalled.
"You just have to pick the day you want it done, then pay through the app."
One giant leap
Two researchers at Deakin University's Institute for Frontier Materials have found a way of extracting silicon from discarded solar panels.
The material is then repurposed into nano-silicon for lithium-ion batteries, thereby removing the biggest obstacle against recycling PV cells.
Material scientists Dr Md Mokhlesur Rahman and Professor Ying (Ian) Chen pioneered the investigation, and the process will prevent high-value waste from going to landfill.
"Although silicon semiconductors make up a relatively small part of solar panel cells, the material's value is extremely high," Dr Rahman says.
Scientists have been looking for ways of repurposing the silicon for some time, and we believe this to be the missing piece of the puzzle."
The researchers say the typical service life of a solar panel is between 15 and 25 years.
Modelling shows that by 2050, without a silicon recycling process, there will be about 1.5 million tonnes of solar panel waste in landfill – the equivalent of 100,000 small cars.
A solar panel is mostly glass, metal and plastic, plus a small amount of silicon.
"Silicon cells are the most important component, transferring the sun's energy into electrons," Professor Chen says.
"Silicon is a high-value material, being a chemical element, and far too precious to end up as waste. That's why this finding is significant.
"We can't claim solar panels to be recyclable in a circular economy sense until scientists find a way of harvesting and repurposing the most valuable components."
Repurposed silicon can make high-energy anodes, the transporters moving electrons around in a battery. Automotive companies and battery manufacturers are stockpiling the material for future use as the global appetite for advanced lithium-ion batteries increases.
"Our discovery addresses several challenges facing industries dependent on batteries and energy storage.
"Battery grade nano-silicon is highly expensive and retails for more than $44,000 per kilogram.
"With the automotive industry set to be battery driven in the future, the push to find ways of increasing battery capacity is intensifying.
"Nano-size battery grade silicon can store about 10 times more energy in a given space.
"It's the holy grail of repurposing – to take a product that would otherwise be waste, recycle it, and in the process make it even more valuable at the other end. "
Lessons
Large installations, such as solar farms and industrial complexes, are likely to have 'end of life' procedures at the beginning of a project and will include such costs at the outset.
"This needs to be standard practice for all projects, to keep materials out of landfill," Belinda says.
PV Industries works on a collection model and recently launched its first collection point in Sydney.
"It really depends on where the panels are," Tim says.
"In solar farms, where you've got a high concentration of panels in a remote area, it's a little easier for us to get to a container load of panels.
This makes a lot more sense financially, and environmentally, as opposed to transporting one panel at a time."
It will all come down to the partnerships that recycling facilities forge with installers interested in acting as drop-off sites. Further legislation
is also required.
"Victoria is the only state with any legislation on PV panel disposal," Belinda says.
"Without legislation there is less incentive for people to go down the recycling path.
"Installers need to have an open and honest conversation about the cost of recycling, and work it into the cost of projects.
"If they don't, system owners are likely to feel cheated if they are charged for decommissioning a system."
James says panels need to be kept in the market longer.
"If we ensure that panels are recycled it will be a big win for the environment – and far better than the linear model of 'buy, use, dispose'."