Unilite has established itself as a premium portable lighting brand for tradies in the United Kingdom. It's now making its way to Australian shores and right into the hands of Aussie tradespeople.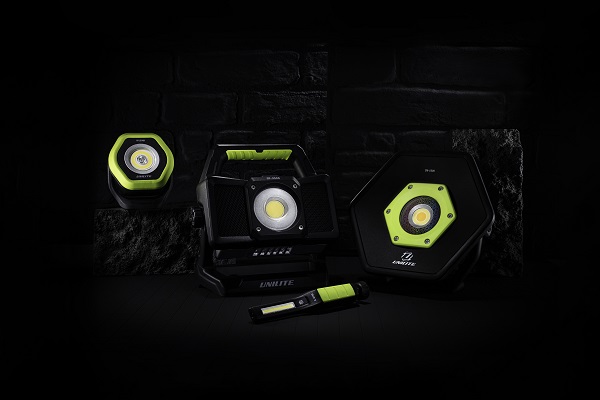 The brand has been around since 1981 and has been used in high-importance situations in the UK like UK Rail, Metro Police and for fire brigades.
"They are very robust, reliable, high quality units that are made for everyday use," Premium Tools ANZ director Andrew Cordes says.
"It's about reliability and the feature rich products. There are a number of features that bring benefits to tradies, let's take a work light, the mounting options are near endless, rotating base, magnets in the base, a carabineer to hang and tripod mount.   All products are extremely well thought out.
"Unilite is very progressive, always developing innovative product lines."
Unilite offer a number of industrial site lights including the SLR-1300, SLR-2500 and the SLR-4750 which all feature IK07 shock resistance as well as dust and water resistance. The larger of the solutions, the SLR-4750 has a maximum runtime of six hours and boasts a 4750 Lumen 50W white COB LED with an 80m range.
There are also several compact and robust site lights with a range of tripods with single or multi-head attachments or rotational options.
For tradies that need a compact, more of an intimate LED lighting solution, the high power head torches from Unilite should be on your shopping list. The range is split up into whichever functionality the users' need or prefer; dual power, rechargeable options, helmet mount, sensor options for easy operation or high power options.
One of the head torches from Unilite is the HL-11R high power head torch which boasts an impressive 1100 lumen CREE LED light with a maximum runtime of 148 hours. No that wasn't a typo, there's an eight after the four.
A dimming switch on the back of the device makes it easy for tradies to change the power of the light on a 45° rotatable head. It holds in place on an adjustable non-slip silicone headband.
"Our focus is on building a strong brand tradies can trust, that's what it comes down to for us," Andrew says.
"The product speaks for itself, it radiates quality, once we get a Unilite product in the hand of a tradie, they won't go back, they'll continue buying Unilite."
Quality is assured with the Unilite offering as every solution is tested against the ANSI/NEMA FL1 standard, an international flashlight performance rating system which helps the brand prove its worth to trade customers.
Laboratory testing of the flashlights was set up in a controlled environment which demonstrated its ability through 21±2°C and a relative humidity at 50±40%.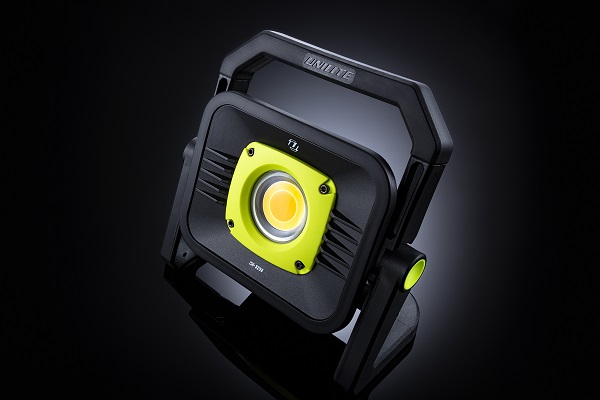 Among the various performance and reliability tests of light output, peak beam intensity, beam distance, run time, impact resistance and water resistance, the Unilite products performed with strict adherence to the ANSI FL1 rating criteria, demonstrating superior quality and reliability.
The brand carries its high quality ideals in more than just the final product, the entire manufacturing process is meticulously looked over. Each detail is planned at each stage of the process with protective clothing, overalls, hoods, gloves and shoe covers being mandatory in the facilities to ensure no dust particles fall on the products and minimise outside pollutants.
Every inch of the room is a dust-free state from injection moulding, plating to storage.
Now in Australia, Unilite can be purchased online from Total Tools as well as the Unilite website.
The brand has proven though its 30-plus year history that it puts the best possible portable lighting solutions in the hands (and foreheads) of tradespeople. With the introduction to Australia and New Zealand, it can now bring the same power to our trades.
Unilite products can be purchased through their website here, or contactable on sales@unilite.com.au or (02) 4684 1460.