Audi partners with ABB to help charge its first EV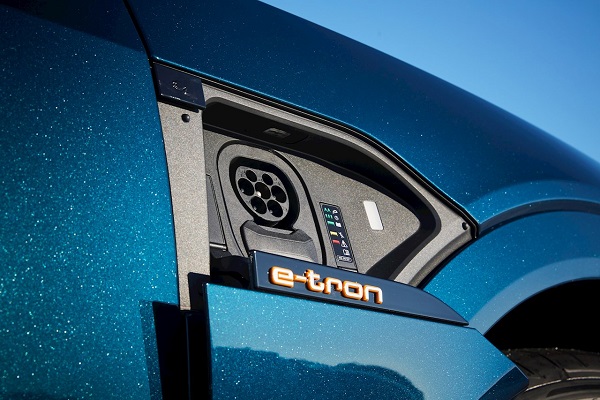 Audi and JET Charge have teamed up with ABB to help deliver a high-power EV charging station for Audi's first fully electric vehicle in the Australian market.
To ensure a premium charging customer experience, Audi is installing ABB's Terra HP high power charger at its Audi Customer Centres in Melbourne and Sydney. Providing 175kW DC charging power, the station can charge an EV to 80% in half an hour and 100% in 45 minutes, enabling a range of 200km in as little as eight minutes.
Dubbed the Audi e-tron, it has two electric motors with a total output of 300kW and 664Nm of torque and can go from zero to 100km/hour in 5.7 seconds.
"The rapid charging capability of the all-new Audi e-tron required our dealers to be equipped with chargers that were up to the job," Audi Australia network and innovation manager Sophie Powell says.
"Our existing partnership with JET Charge allowed us to choose ABB as a preferred supplier for our fast-charging infrastructure. Thanks to this arrangement, we look forward to offering our customers the very best charging experience."
JET Charge will be installing the chargers at Audi's customer centres and is Audi's recommended EV charging infrastructure partner across Australia.
"With over ten years expertise in the EV charging market, ABB is the perfect partner for both JET Charge and Audi to jointly deliver on the future of e-mobility in Australia," JET Charge director Tim  says.