Vena Energy Australia to power up Queensland's biggest battery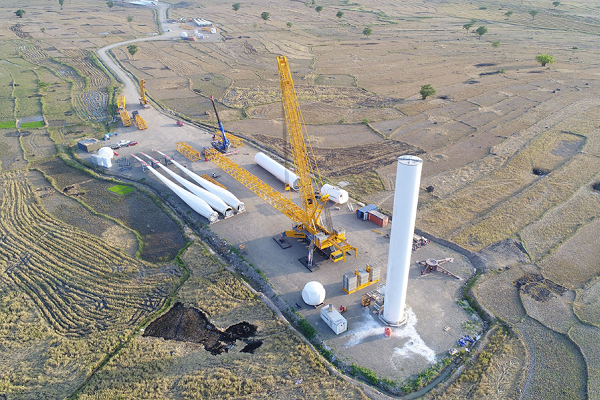 Vena Energy, renewable energy provider, has announced that it will soon begin construction of Queensland's largest grid-scale battery near Wandoan in the Western Downs.
Vena Energy's Battery Energy Storage System (BESS) will have an internal capacity of 100MW and store 50MWh which could power up to 57,000 average homes annually.
At the signing ceremony, Vena Energy chief executive Nitin Apte states that the $120 million BESS project represented a major milestone in the continuing modernisation of Queensland's energy supply.
"The BESS represents Queensland's accelerating transition to a cleaner future and has the potential to utilise solar renewable energy from existing generation," he says.
"The BESS will encourage a positive investment environment for future projects as well as encourage broader adoption of renewable energy in Queensland and in Australia."
Vena Energy will build, own and maintain the BESS while Australian energy retailer AGL will have full operational dispatch rights under a 15-year agreement between the two companies.
"The battery will enable AGL to leverage excess solar generation in Queensland and provide capacity when the Coopers Gap Wind Farm and other renewable power sources are not generating," AGL chief executive Brett Redman says.
He also mentions that the agreement was consistent with AGL's strategy of developing and/or contracting flexible storage and generation to support the transition from coal to renewables.
Vera Energy head Anil Nangia explains that the local employment and procurement opportunities would be established through the 12-month construction program with the labour force expected to be 30 strong during construction.
"We plan to significantly invest in the local region, with local purchasing likely to include a wide range of products and services from fencing contractors, concreters, welders, electricians, plant and equipment operators, transport contractors and administrators," Anil says.
In Australia, Vena Energy is progressing over 2,500MW of renewable energy projects across the country and last year commissioned a 95MW solar project at Tailem Bend in South Australia.