United Energy fined for failing to clear trees around powerlines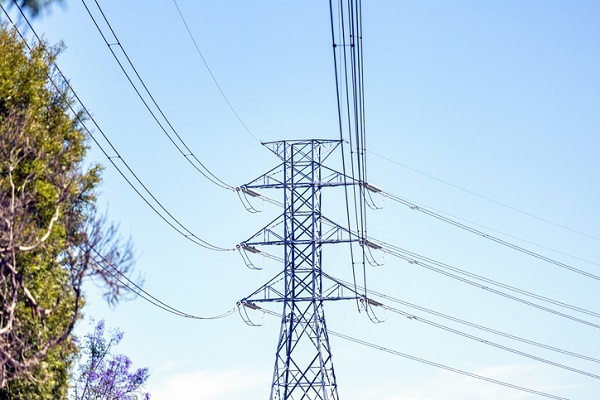 ‌United Energy has been fined in the Magistrate's Court to multiple charges for failure to maintain vegetation clearance around powerlines through south-east Melbourne and the Mornington Peninsula.
United Energy entered a guilty plea to all charges at the Frankston Magistrate's Court on 11 October and was convicted and ordered to pay a fine of $80,000 plus costs of $13,200.
"Powerlines and vegetation, especially trees do not mix. Bushfires have been caused by trees coming into contact with or bringing down powerlines," Energy Safe Victoria chief executive officer Leanne Hughson says.
"United Energy are required by law to maintain a minimum distance between vegetation and powerlines and they have fallen well short. The fine and conviction imposed by the court show the seriousness of the offence especially in high bushfire risk areas along the Mornington Peninsula."
Energy Safe brought 24 charges following inspections by compliance officers during 2021 and 2022. They identified several locations in hazardous bushfire risk areas where trees had grown within the prescribed minimum clearance spaces in respect of powerlines.
Nine spans had vegetation detected 300mm or less from an uninsulated powerline, with two spans displaying evidence of contact with the lines 11 spans had vegetation detected within 301mm and 500mm from an uninsulated powerline.
Four spans had vegetation detected 501mm to 600mm, one of which was on a powerline span that had a minimum clearance space of not less than 2,250mm.
The charges relate to inspections of powerlines across the Mornington Peninsula and south-eastern suburbs including Langwarrin, Pearcedale, Somerville, Crib Point, Bittern, Tyabb, Balnarring, Tuerong, Dromana, Main Ridge, Mooroduc, Cranbourne South and Mount Martha.
‌Major Electricity Companies (MECs), councils, train and tram operators are responsible for vegetation management around powerlines and are required by law to ensure there is enough distance between vegetation and powerlines to prevent them from coming into contact.
As well as bushfires, vegetation coming into contact with powerlines can also be the cause of widespread electricity outages.
Ahead of this summer, Energy Safe will be targeting high bushfire risk areas, including the Mornington Peninsula to ensure vegetation is being managed and is at safe distances from powerlines. Other target areas will include the Dandenong Ranges and the Macedon Ranges. Inspectors will also focus on Victoria's southwest including areas impacted by the St Patrick's Day fires of 2018, and the Colac Otways region.
Energy Safe inspections will continue throughout the fire danger period.
ADVERTISEMENT

ADVERTISEMENT