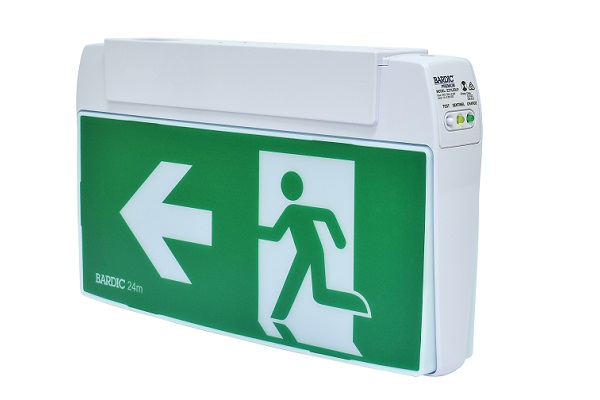 BARDIC has been around for a long time. So long, in fact, that they used to sell lighting solutions with woodgrain laminate on them. With over 40 years experience in the emergency and exit lighting industry, BARDIC is showing no signs of slowing down.
BARDIC design and manufacture quality exit and emergency lighting solutions and can offer clients more than just an out-of-box solution.
In addition to supplying all common emergency lighting products such as downlights, exit signs, emergency battens and floodlights, BARDIC also offers customers automatic self-testing solutions and wireless central monitoring systems for larger projects.
On top of that, BARDIC can also supply emergency lighting systems for larger projects and the niche solution of centrally supplied 110V DC systems for large emergency lighting projects.
And BARDIC hasn't just stood still and sold products in its time, it has been at the forefront of product innovation in its field. For over 40 years, BARDIC has spent in the emergency lighting space, it has championed innovation in its field.
"Way back in 1983, we designed the industry's first recessed emergency downlight," Legend Corporation customer marketing specialist Craig Alexander says.
"In 1995, we designed and developed the world's first self-contained, automatic discharge, self-test facility which we call Sentinel," Craig explains.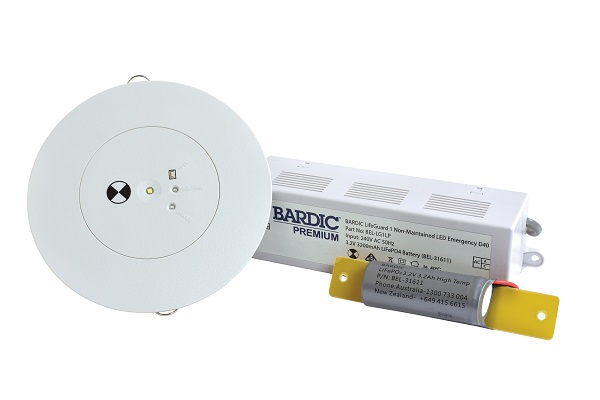 "There's even a section in AS229-3.3 Emergency escape luminaires and exit signs that was actually written around our Sentinel self-testing system.
"To put it simply, our Sentinel automatic self-testing system ensures site wide compliance as per Australian testing standards and reduces the amount of time and effort required by maintenance staff, saving time and money."
More recently, BARDIC achieved another industry-first with D400 classification of its LED lithium battens.
"The D400 battens are really powerful, have a large spread of light and save customers money as they do not have to install as many battens when using the BARDIC's high output battens, savings can also be seen in overall installation time and cost of wiring," Craig says.
BARDIC's ability to create these customer-centric products is helped along by the company's dedicated internal engineering team who can also assist with lighting designs to help customers purchase the optimal systems – compliant systems.
"Our internal team also handles all the WiNetRF central monitoring system commissioning so the customers don't have to worry about that," Craig outlines.
Some of the projects BARDIC have worked with include Moorabbin Hospital in Victoria, Greater Bank – Newcastle, NSW and Victoria Point in Melbourne.
The BARDIC offering is split into three tiers: BARDIC Premium, Fast and LiFePO4WER.
The Fast range is essentially the economy range but boasts unlimited capability with monitoring and self-testing systems. Each fitting comes with a two-year warranty and one year on batteries.
"We're seeing more of the Fast products being upgraded with lithium batteries and other features while still keeping its low price point," Craig says.
The LiFePO4WER range is sustainable, ultra low power, high efficiency and built with durability in mind. Each fitting comes with a four-year warranty, two years on batteries and ten-year design life.
"Premium is for our top-tier products, they feature high-quality components for a longer life, lithium battery technology, the Sentinel automatic self-testing and have compatibility with our central monitoring system; WiNetRF," Craig explains.
Legend Corporation acquired MPower Products and all of its brands in March 2020 including the BARDIC brand.
The Legend Corporation acquisition has brought new life to the BARDIC brand, reinvigorating a name that's been serving the Australian and New Zealand markets for decades.
Despite manufacturing them, they're not going to be shown the exit sign anytime soon.