Telecommunications giant Telstra has made a move into the connected home industry with a new T [life] store in the heart of the Melbourne CBD.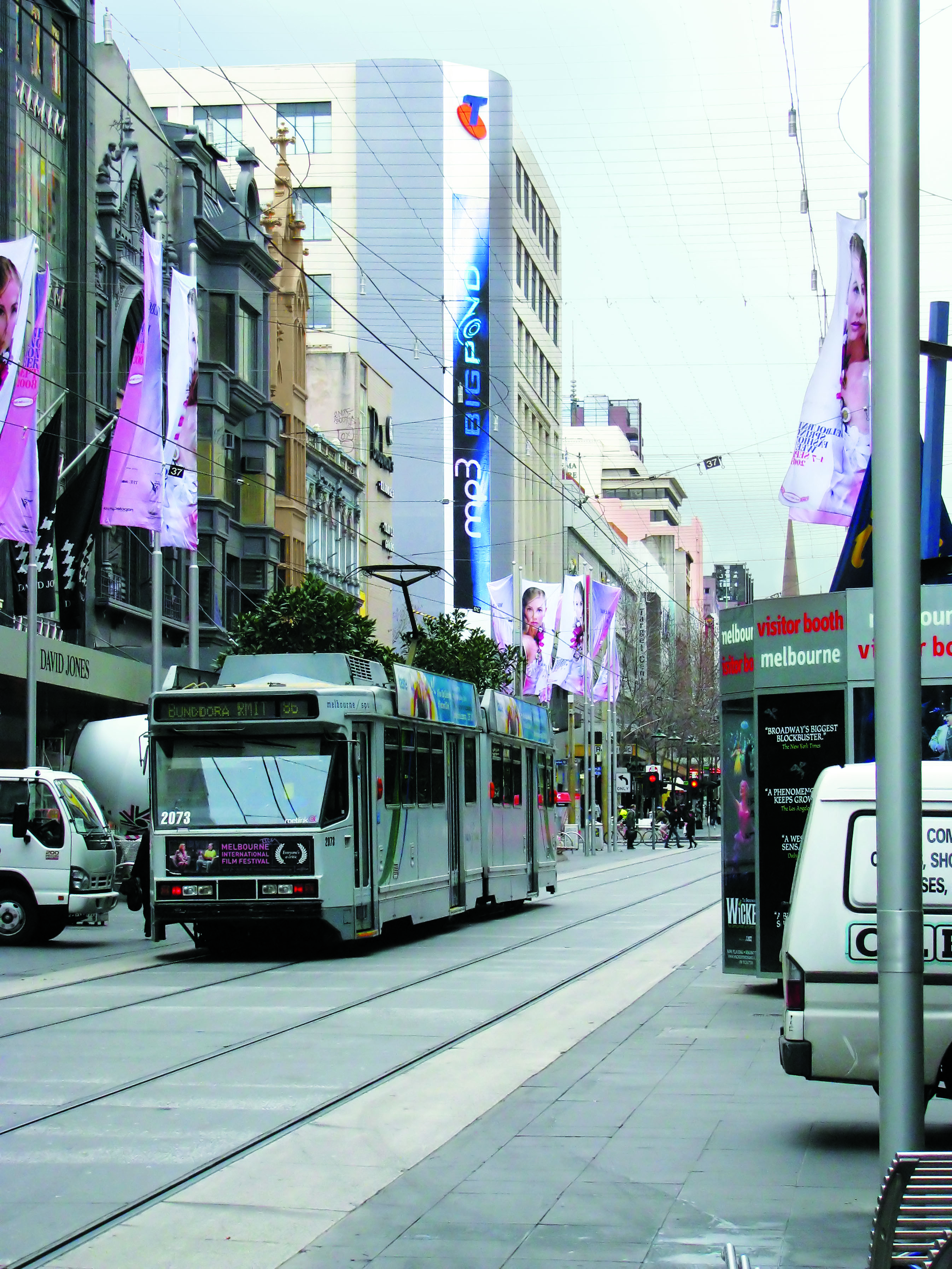 Establishing realistic expectations of the networked home has been an ongoing challenge for the entire industry.
Several installers have reported difficulties in re-educating customers after they have been promised the wrong thing.
Australian telecommunications giant Telstra has seen the divide in the industry and has gone about filling it the best way it can.
Located on the corner of Swanston and Bourke streets, the new T [life] store dedicates an entire floor to the connected home. The company has designed a home mock-up to show customers how easy and cheap home automation can be.
In the foyer of the store sits Australia's largest LED high-definition projection screen – 49 monitors and a total size of 22m by 2.25m.
Upstairs, the store becomes a consumer gadgetry wonderland with every current mobile phone on display, as well as several cordless phones and Foxtel IQ2.
Touch screens are situated throughout the store to guide you through the telco's plans for mobile, fixed line and Internet services, mobile handset comparisons and the carrier's network coverage across Australia.
"Our main mission is to get people to overcome that inherent fear they have of the technology," retail executive director Andy Ellis says.
"We are really trying to show customers just how easy it is to adopt this technology and to do it for themselves.
"We wanted to do something very new in the retail space, and the changeover from the Telstra stores to T [life] provides a showcase for our brand and technology."
Telstra chief executive Sol Trujillo says the T [life] experience is delivered in an exciting, fully interactive retail environment. It allows customers to experience the best that the company has to offer in a live and connected setting.
"The customer is at the centre of everything we do at Telstra, and our T [life] stores are a vibrant public expression of that philosophy.
"Our T [life] stores focus on customers' business and lifestyle needs and provide integrated solutions for those needs … and so far we have delivered this at T [life] Sydney, and now at T [life] Geelong, T [life] Chadstone, T [life] Doncaster and T [life] Melbourne."
The Melbourne store, which is equivalent in size to seven tennis courts, houses 40,000m² of Category 6 cabling, Telstra's Internet direct and a 100Gbps wireless Internet connection. It is centred on the company's home network gateway premise.
T [life] networked home consultant Ron says hardware is the dominant factor of the display.
"We highlight the gateway to show people just how easy the networked home is.
"From the lounge to the kitchen, to the home office, we are showing people how simple it is to be in complete control of every aspect of your home."
The BigPond home network gateway uses a wireless modem to create a network around your home so everyone can be online at the same time. The network can integrate a PC, laptop, set-top box, media centre and next-generation gaming consoles.
Andy says Telstra is trying to develop its retail brand from being just another mobile phone carrier to a complete communications experience.
"Through T [life], we spend the time explaining to people what is possible and then we discuss what is right for them."
However, he says there is still room for improvement.
"This is not a fixed display. As technology develops and trends emerge we will be updating what we have on display to coincide with what people want.
"First of all, we will be looking to incorporate more content applications relating to music and movie downloads."
BigPond has recently reached agreements with the main record labels to offer MP3 music downloads – a format that is compatible with all standard music players, including the iPod and a wide range of portable digital music players and home media centres.
BigPond offers music from Sony BMG, Universal Music, Warner Music and EMI, as well as leading Australian independent record labels and distributors including MGM, Inertia, Liberation, IODA and AmpHead.
It means BigPond will be the leading Australian online music store offering MP3s from the top record labels.
BigPond's MP3 catalogue is available encoded at 256kbps and 320kbps.
BigPond also offers mobile downloads, videos, a 24/7 online music TV channel and exclusive cross-platform live music events.
With the four big labels signed to BigPond Music for MP3s, and negotiations under way with more independents, the MP3 catalogue will grow over the coming months.
"We are also working on building our installation and maintenance base through partnering with established installers to operate on our behalf," Andy says.
"Ultimately we want to break down the fear and teach people that they can have the same experience as high-end installations but for a reasonable spend."
Customers visiting the store can take advantage of free daily training and demonstrations in the store's 50-seat auditorium, or they can book one-on-one sessions with media experts at a convenient time.
Topics include how to send an SMS or MMS and how to access Foxtel on your mobile phone, through to how to set up a wireless network in your home.
"Australians told us that they want a store where the display mobiles work so they can 'play before they buy', where one-on-one expert advice accompanies live demonstrations, and where 'how to' classes are available all day, every day," Sol says.
"We are delivering what our customers want – a store that is a one-stop shop, where they can experience new technologies, the richest content, the latest devices, integrated solutions and tailored services, all live and connected, with specially trained staff, and retail hours that are more convenient."
Onsite staff are a combination of industry-sourced professionals and Telstra's own workers.
The opening of the store comes at the end of the 2007-08 financial year, in which strong sales growth for all Telstra retail business units, Sensis and key product segments – including broadband and mobiles – was up 4.2% to $24.7 billion. This was a $1 billion increase for the second consecutive year.
Overall, Telstra announced profit after tax and minority interests of $3.7 billion for the year ending 30 June 2008, an increase of 13.5%. With Telstra's end-to-end transformation bringing improved results across the company, free cash flow increased 33%, or $956 million, to $3.9 billion.
Earnings before interest and tax (EBIT) increased 7.7% to $6.2 billion on a reported basis. Accrued capital expenditure was $4.9 billion, down 16.7%, in line with guidance of $4.6 billion to $4.9 billion.
Telstra is working to roll out smaller versions of the T [life] format across Australia.
ADVERTISEMENT

ADVERTISEMENT