HDMI, part 1: The evolution of 1.3
Misconceptions, misnomers, myths and lies – the world of HDMI is a confusing one to navigate. In part one of this three-part feature on the elusive facts, Paul Skelton looks at the evolution of this all-in-one wiring protocol.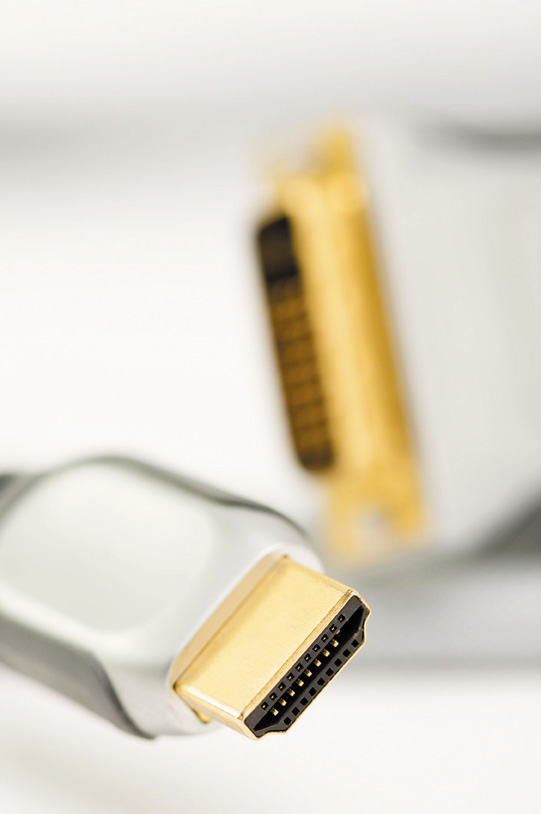 High-definition multimedia interface, or HDMI, is an increasingly pervasive technology at all levels of the AV industry, yet a lot of uncertainty and confusion surrounds the format.
HDMI was developed by Silicon Image, an American company in the forefront of architecture and semiconductor implementations for the secure storage, distribution and presentation of high-definition content. It has experienced a rate of growth that no other format has achieved.
Stemming from the IT-based digital video interface (DVI) technology, also developed by Silicon Image, HDMI was adopted by the AV industry because digital video was where the industry was heading – towards digital sources and digital displays, and away from cathode ray tube and analogue devices.
David Meyer is founder and director of Kordz, an Australian manufacturer of audio, video and digital cables and accessories.
Kordz is also the only Australian-based licensed adopter of the HDMI format, and David enjoys a close relationship with the US-based organisation HDMI Licensing.
"Because DVI was developed for the IT sector, it had some serious limitations for AV applications," he says.
"For starters it only had 'V' and not 'A'.
"Further, a lot of projectors and portable devices have limited real estate, so we really needed something that looked a lot less industrial, something tidy and compact, and something that could carry audio and have a capability for full surround sound.
"HDMI is the modern digital equivalent of SCART, in that it contains both picture and sound and does away with a multitude of other cables. It's small, brilliant in performance and easy to plug in and use. Best of all, it can give you incredible quality picture and sound, the likes of which simply weren't available before."
David says the organisation quickly realised that consumer electronics manufacturers would have to get behind HDMI, otherwise it would be a dead format.
As a result, it teamed up with several market leaders in order to ensure that HDMI really did meet the industry's requirements, not to mention beginning life with a range of reputable and influential brands.
As such, the format had early support from Sony, Panasonic, Hitachi, Toshiba, Thomson and Philips.
"They put aside any infighting and politics to come up with a universal standard," David says.
"The format was then adopted extremely quickly because these major manufacturers had a vested interest in it."
The founders reportedly specified bandwidth capabilities, supported resolutions, supported audio formats, connector size and style, digital piracy protection, and quality assurance and licensing as points that had to be dealt with in designing the fledgling format.
Support from the big motion picture studios was also a crucial element.
What resulted was HDMI, and jointly the founders created HDMI Licensing to manage all aspects of the format independently.
One of the main causes of confusion regarding HDMI is the version numbering system – 1.2, 1.2a, 1.3, and eventually the current 1.3c.
The HDMI protocol started as HDMI 1.0 then progressed to 1.1, 1.2, and 1.2a. Most of these versions were given a few additions to the protocol and a few tweaks but no great advances in the technology.
To understand this system properly, David says, it is important to understand the full history of where it started. When HDMI was first revealed it was known as 1.0, which was a white paper on an idea or concept.
"It didn't have any specific instructions or test criteria explaining to manufacturers how to go about making the product, and what the benefits would be, or what they could do with it, or how. It really was just a concept.
"When they did define the test standards and implemented a certification process they called it version 1.1. So the difference between 1.0 and 1.1 was going between concept and reality.
"There were some tweaks, but the average person doesn't care about that."
From a general audio and video perspective, the path from initial concept to the last of the 1.2 versions was little more than adding a few extra features here and there.
"Version 1.3 was the first big forward movement. When HDMI was conceived, 1080p was only a twinkle in the eye – something we yearned for but not readily available.
"Up to that point, no products were certified compatible with a 1080p signal – only 720p or 1080i at most.
"However, with 1.3 they did add an extra certification level to cover 1080p, as well as other capability features: Deep Colour, 36/38/40 bit colour, and lip sync correction, which had been a minor issue up to that point."
David says HDMI 1.3 had the same physical structure as previous versions but the firmware was changed to accommodate the new features.
For example, both source and display devices had to be 1.3 compliant before you can even entertain the idea of getting the extra 1.3 features and performance. A 1.3 source connected to a 1.2a sink/display can't achieve full 1.3 performance – it will "dumb itself down" to the lowest denominator.
"The real differences in HDMI 1.3 are more to do with firmware than hardware," David says. "That is, HDMI 1.3 supporting devices use the upgraded firmware to enable the extra bitstream and processing features of 1.3."
Like the initial 1.0 conception format, 1.3 was also a concept – a white paper on things to come. And when HDMI was able to come up with a certifiable test design for it, it became 1.3a.
"When people ask about the differences between 1.3 and 1.3a it's actually the same thing, as far as the basic spec goes – 1.3a is just the test spec for 1.3."
As of late July/early August 2008, 1.3c became the most recent incarnation of HDMI. And it was the first time they took something out of the spec.
"Up to that point, there were only test specifications for passive cables," David says. "But to get the true potential out of HDMI transmission the best way to get any kind of distance is through active devices."
It is now possible to get 1080p up to 300m by using the newer active devices such as Category 6, coax or fibre optic extenders.
"HDMI recognised that the ceiling they had in place in cables was in fact limiting the full potential of the format."
Before long, HDMI 1.3 will be the only type of HDMI cable, but that won't necessarily end the confusion, as the format will be split between standard (category one) and high-speed (category two) cables.
"What hope do a mum and dad in a retail store have of differentiating between 1.3a category one and two cables?" David says. "To combat this, all the techno jargon has been done away with and HDMI cables are called standard speed and high speed."
But 'speed' doesn't literally mean speed. The term is a carry-over from the IT industry, referring to transmission rates for data (bits per second) as opposed to physically how fast it goes, which is determined by the laws of physics rather than format or function.
As of October 2008 new trademark-use guidelines were applied stating that any 1.3 compatible device must be accompanied by a list of the 1.3 features it supports.
A plasma display, for example, may support 30-bit colour but it can't support HD audio – it has only two speakers. And an AV receiver can't support Deep Colour because it isn't a display.
Manufacturers must itemise what features the device supports so that consumers can tell what they are actually getting.
Likewise for cables: 'standard speed' and 'high speed' labels are now a compliance requirement, designed to inform and protect the industry and consumers alike.
However, David says there's a catch.
"The market remains littered with non-compliant products, including those that are labelled incorrectly, such as standard speed cables labelled as high speed.
"This remains an issue, as many vendors rate marketing over integrity when it comes to selling products. So it's a case of buyer beware – and acquire equipment only from trusted sources."