SWARCO and ADS-TEC Energy create ultra-fast 320KW charging for EVs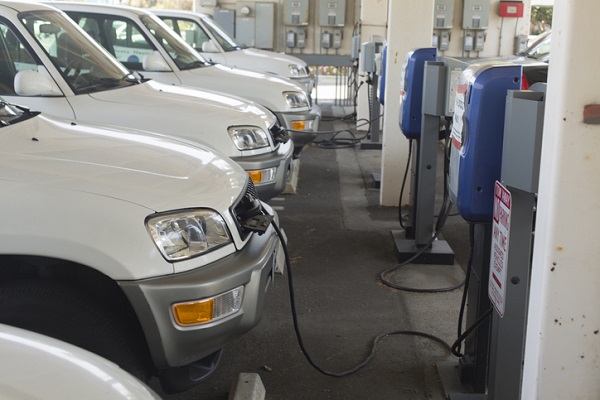 SWARCO, a charging infrastructure company, alongside ADS-TEC Energy has released the High-Power Charger (HPC) with battery connection that can charge EVs ultra-fast, up to 320KW even if they're off the grid.
Dubbed the HPC-Booster, it turns ordinary electricity from the grid "boosted" into high-power electricity using an integrated buffer battery. This enables charging within minutes at one or two charging stations, which are positioned separately from the compact battery system.
The result is a charging system with flexible connection options that allows every customer to set up a suitable charging infrastructure, regardless of where.
"ADS-TEC's HPC boosters are an ideal addition to our e-mobility portfolio. Now we can also offer our complete service to companies with power-limited grids," SWARCO Traffic Systems managing director Marcus Anders says.
German Association for Energy Storage Systems (BVES) president and ADS-TEC chief executive Thomas Speidel is pleased that the strategic cooperation with SWARCO will make the urgently needed fast-charging infrastructure available for the rapidly growing share of electric vehicles – even without time-consuming and expensive grid expansion at almost any location.
"With around 900 ultra-fast charging points, our systems already reliably deliver high charging power at many locations in the distribution grid, for example even in the middle of large cities," he says.
"SWARCO has a lot of experience in building and managing complex infrastructures in the area. It is an important step and a confirmation of our platform offerings that SWARCO relies on the compact, high-performance and low-noise ADS-TEC technology to close the charging gaps even in power-limited locations."
The solution is currently only available in Germany.