igus wins the REINER! Award for modular cleanroom chain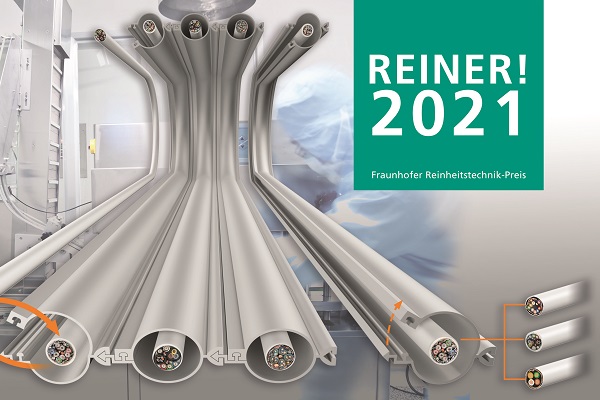 Motion plastics specialist igus, available through Treotham Automation, has been awarded second place at the REINER! Awards from Fraunhofer Institute for its e-skin flat energy supply chain.
The alternative to the flat belt guide is compact, modular and has cleanroom class one. The cables can be easily inserted into the chain using the zipper principle and can be quickly replaced in the event of maintenance.
Microchips, flat screens, implants, active pharmaceutical ingredients or micro and nano products would be unthinkable without high-purity manufacturing environments. Memory ICs are very much in demand, especially in home offices, in expanded corporate IT infrastructures and in medical electronics.
At the same time, manufacturers are looking for machines and systems that work quickly and safely to meet the growing demand for semiconductors. One of the biggest challenges here is particles that detach from machine elements and contaminate the ambient air. Therefore, new solutions are required that make the production processes economical, even under high safety and hygiene requirements.