Schneider Electric debuts Galaxy VS UPS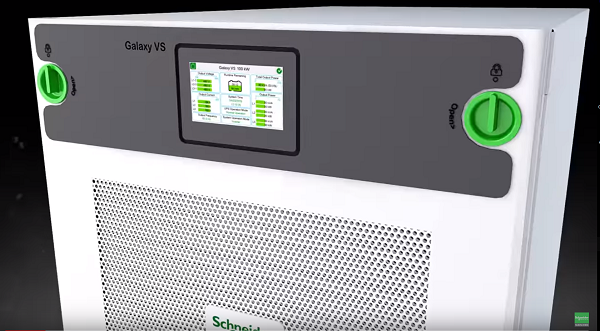 A new uninterruptable power supply (UPS) from Schneider Electric is designed to suit the power needs of IT, commercial and industrial facilities.
The Galaxy VS is a modular, easy to deploy, 10-100kW, three-phase device that addresses the unique requirements of edge computing and small data centres where space is tight and access minimal. Boasting 99% efficiency and the use of optional Lithium-ion batteries, it has an impressive total cost of ownership (TCO).
Schneider Electric vice president for IT business, strategic customers and segments Joe Craparotta says the UPS resonates with customers because it solves numerous modernisation challenges while providing reliability.
"Our newest UPS strikes the right balance for edge and cloud customers who need innovative solutions that are easy to deploy in this hybrid ecosystem. With its compact, modular design, the Galaxy VS can deploy faster and in a smaller space than traditional UPSs, saving users time and money."
The Galaxy VS is also EcoStruxure ready and can be remotely monitored from anywhere with a smart phone app.