S-5! doubles Its distribution network in ANZ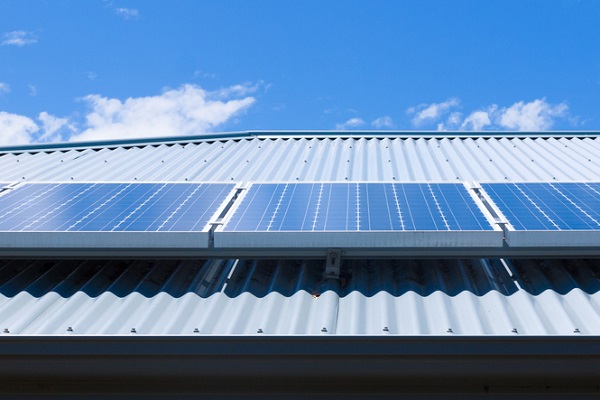 Metal roof attachment solutions manufacturer, S-5! announced that it has doubled its distribution channel in Australia and New Zealand, driven by regional market growth in both solar and HVAC markets.
With a global portfolio of more than 2GW of metal roof solar arrays and can be found on some of the world's largest buildings including Apple, Google, IBM and NATO and NREL. The Australian installations include five Costco stores.
Inventory is now held in Melbourne and a New Zealand warehouse, establishing distribution partnerships with Solar Partners NZ, Tradezone and RFI Technology Solutions, in addition to existing wholesalers MAK Fastener Specialists and Rapid Systems Solutions (RSS).
Australia and New Zealand's harsh weather conditions, ranging from strong winds, extreme temperatures, snow and salt air, compound the need for such attachment solutions. Earlier this year, S-5! introduced its PVKIT 2.0 solar rooftop solutions to the region. Backed by a limited lifetime warranty, the PVKIT 2.0's pre-assembled components enable solar installers to "direct-attach" PV modules to a metal roof.
The system cuts labour costs by 30%+ by eliminating the assembly and installation required by traditional rail methods by lowering the number of components. Additionally, it also weights roughly 1.4kg/kWp compared with 8-10kg/kWp for railed mounting structure, an 85% reduction.
S-5! also introduced its GripperFix mounting solution to the region, used to attach roof-mounted utilities, such as split system condensing units, duct supports, communication equipment and service walkways, ensuring a secure and dependable attachment solution that preserves the integrity of the roof and avoids destructive algae, corrosion and rust.
"In addition to the competitive material costs, installers benefit from lower overhead expenditure on freight, warehousing, onsite labour and the brand association that comes with offering high-quality rooftop mounting solutions for metal roofs," Solar Partners NZ managing director Bernie Dombroski says.
"Rail-less systems are the way of the future and will revolutionise the way in which rooftop ancillaries are installed in APAC. Railed systems will always have their place and will not disappear; the S-5! rail-less revolution is simply a changing of the guard."
S-5! chief executive and founder Rob Haddock says that with its products on the market and distributors trained, they're ready to serve the Australian and New Zealand markets.
"We are excited to welcome these new partners to our S-5! family of distributors as we continue to expand our presence throughout APAC."
S-5! products are available now through authorised distribution and come with a limited lifetime warranty.