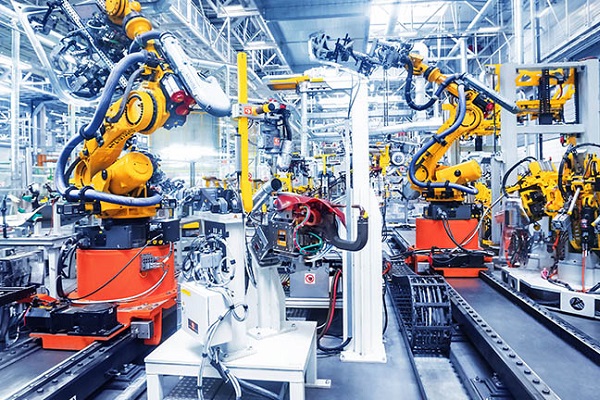 Heat-shrink tubing is an essential tool that all sparkies should have. Sean Carroll looks at what makes TE Connectivity's heat shrink solutions the go-to choice.
Every now and again, something will be sold to you as a miracle product, something that fixes all your major issues in one quick fix. A lot of the time, it's not true and you should probably stop watching the daytime infomercials on telly, but occasionally, there's a solid invention that's a godsend to the market.
Heat shrink tubing addresses a lot of electricians' pain points and the solutions available from TE Connectivity, distributed by RS Components, help electricians working in several fields.
"Whether designing for harsh outdoor environments or the home, design engineers across industries need ways to insulate components against heat and electric current, provide strain relief for connectors and splices, and protect and seal against water ingress, chemicals and abrasions," RS Components managing director, ANZ, Scott Philbrook says.
"Heat shrink tubing is a type of extruded plastic tube that reduces in size when heated to a pre-determined shrink ratio to fit a specific application. A sleeve should be selected in a size larger than required to cover both the wire and components it is to be used with, before being shrunk to fit. Once fitted, the sleeve provides long-lasting durability."
To apply the tubing, sparkies place the tube over the wire or wires and use a small heating element, like a heat gun (or even a lighter in a pinch) to shrink the plastic onto the cabling.
The range of tubing is engineered for use in numerous applications including back-end connector sealing, breakouts and connector-to-cable transitions. It gives users a solid alternative to taping, moulding or pitting and is much quicker and easier to install.
The list of benefits to using heat shrink technology are abundant. It makes the cables chemical resistant, UV resistant, waterproof, flame retardant while also lowering the applied costs and reducing operating time. With excellent protection abilities, it seals out moisture, water, bacteria, mould, fuels and more.
Flame retardant types of heat shrink tubing are offered in both standard and low-toxicity zero halogen versions.
The tubing's insulation protects and minimises heat transfer for solid thermal and electrical insulation. The tubing acts as another barrier for sparks and minimises the risk of fires.
Since it's easy to install, it's also easy to fix and repair if needed. Instead of dealing with sticky tape or cable ties, the tubing can be easily removed or fixed in certain spots. Acting as a lightweight (yet durable) harness for cables, components can be packed very tightly and the tubing is available in different colours for ease of use. Electricians can bundle wires based on their category to a certain colour, making it easy to come back and fix as light blue may be for lighting, red for security and so on.
On top of adding functionality, it adds to the aesthetics of the installation as there aren't loose wires hanging around a job, they're neatly pulled together by the tubing.
TE Connectivity offers both single and dual wall tubing.
"Single-wall tubing gives optimum flexibility and space savings along with mechanical protection and chemical resistance," Scott says.
"Dual wall tubing, with inner walls of adhesive or encapsulant, also reliably seals out moisture. Elastomeric tubing products are specifically designed for use in applications where resistance to abrasion, chemicals and other fluids and flexibility over a wide range of temperatures is required."
He adds that if someone needs heavy-duty tubing for a bigger job, that's also available. A more rugged heat shrink solution is recommended for some commercial and industrial scenarios as well as military applications.
This isn't a magical product found on an infomercial, it's legitimately a must-have product for electricians that not only adds protective properties, but makes life easier, and that's pretty good.
—
To purchase TE Connectivity heat shrink tubing from RS Components, visit this link. These solutions are available in both Australia and New Zealand.
ADVERTISEMENT

ADVERTISEMENT