Q CELLS to provide boost to local energy sector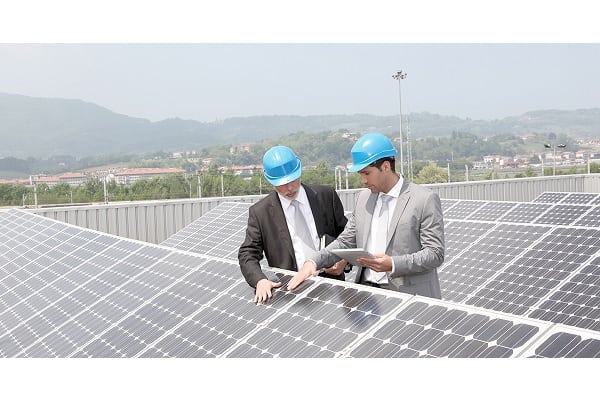 Q CELLS is set to provide a substantial boost to the local energy sector, confirming it will continue its commitment to invest in Australian solar businesses, through its 'Q.PARTNER' program.
The announcement is expected to help empower local businesses across Australia in the solar energy installation industry, enabling the network to provide consumers with new, Australian-designed, solar technology and comprehensive service for complete peace-of-mind.
The manufacturer has already captured markets spanning Europe, North America, Asia, South America, Africa and the Middle East. Now, Q CELLS is set to strengthen its established foothold in Australia through the launch of the new Q.PARTNER program.
The launch will give approved installers across all metropolitan and regional markets access to collaboration with the Q CELLS Australia team, offering paths for business development, marketing support and exclusive on-seller rights to certain products and services. It's hoped the initiative will not only empower installers across the country to grow their own businesses, but critically, will provide Australian households with access to world-class energy products that have been proven to far outperform their rivals.
With more than 20% of Australian households now generating electricity on their rooftops, and solar installations in 2018 already surpassing total installations in 2017, it's clear that demand for clean energy sources is rising. Q CELLS Australia's managing director Patrick Duignan believes the Q.PARTNER launch will inject further optimism into the national conversation.
"We are thrilled to be deepening our commitment to the Australian market through the launch of Q.PARTNER," says Patrick.
"In this volatile market we feel that as a manufacturer we can provide much-needed benefits to our partners. We've been doing it for Australian consumers and businesses since 2009, and now we get to take it to the next level."
Industry insiders will have the opportunity to learn more about the program at exclusive events to be held along the eastern seaboard in coming weeks. Installers and energy experts are invited to attend the Q CELLS Triple Launch Events, to be held in Melbourne on 14 September, in Sydney on 19 September and Brisbane on 21 September. The sessions will give solar installers a chance to see Q CELLS' newest panel, the Q.PEAK DUO-G5, and to learn about Q CELLS' solar technology from one of the PV technology researchers from its Technology & Innovation Headquarters in Thalheim, Germany.
"Australian installers need products with a strong story and a solid history of innovation, from a manufacturer who understands their needs and can honour its warranty. That, and more, is what we hope to provide through Q.PARTNER," Patrick says.