Fully customisable distribution boards from IPD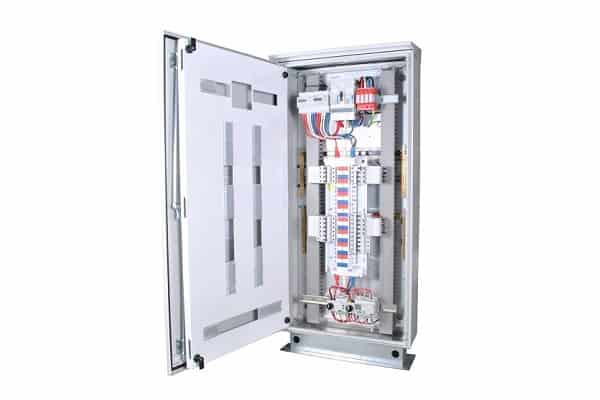 Distribution boards are essential for commercial or residential buildings, allowing power to be distributed effectively and safely throughout the premises.
Electrical contractors seeking to install an affordable and reliable solution will find the Evolution distribution boards from IPD an ideal solution.
Offering contractors and building managers a practical and simple design, the Evolution range provides seamless and flexible integration with almost all applications. The Evolution board is suitable for inside installations, as well as outdoor with IP ratings up to IP66 to tolerate harsh environmental conditions.
The enclosures are designed to provide electricians with enough space to install wiring and cable ducts without cluttering, which can cause a safety or fire hazard. Removable mounting plates makes installation and maintenance of equipment quick and easy with the ability to work on each component outside the board, while the shell is still fixed to the wall.
A split earth and neutral bar makes connections neater within the board, and simplifies connections for outgoing circuits, while fully sized gland plates provide easy cable entry and connection. Prewired circuits for external lighting control and emergency lighting, plus standard RCD test switches for mining applications, provides specifiers with a simple solution when ensuring it meets specific wiring regulations.
Evolution boards can be ordered in grey or orange, to stand out or blend in to the surrounding environment. Each board can also be integrated in the building design with the ability to specify a RAL colour at the time of ordering for respray.
IPD's in-house workshop provides electrical contractors with a customised solution allowing boards to be built to exact specifications and provides a quick turnaround from quote to build.
The Evolution range is a simple, practical solution for the designer, contractor and end user providing quick and easy installation and setup.