Legrand partners with POWCOM on Skye by Crown Group development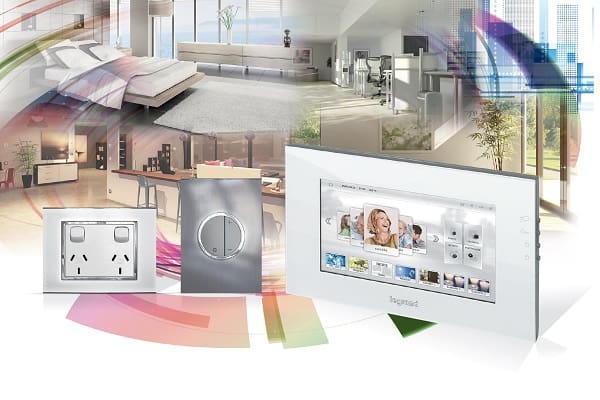 Legrand has partnered with POWCOM to create a connected solution for the Skye by Crown Group development project located in North Sydney.
Legrand's Classe300X13E intercom system, automation and temperature control, and 10" touch screen were used to create a customised automation system that emulated Sky by Crown Group's vision of supreme contemporary living.
It is now the norm for new buildings to be connected and this trend will continue to grow, opening a new era in the digital and electrical building fields. The most sought-after elements in new homes are now the combination of technology, sophistication and luxury.
This is what the Sky by Crown Group development sought, meaning an intelligent home automation system needed to be factored in to ensure the comfort, safety and wellbeing of all residents and guests.
The Legrand systems are designed for room temperature maintenance and door entry control (either locally or via smart phone), as well as to oversee the centralised supervision of the whole apartment block.
Legrand's Arteor coverplates were also used for a sophisticated finish.