Nextracker's bifacial solution selected for Australia's largest solar power plant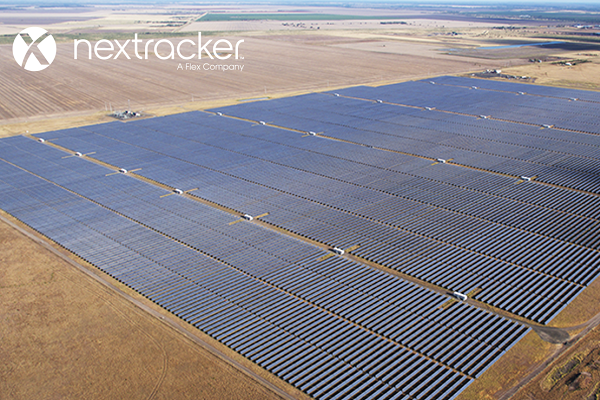 Nextracker has announced that its solar tracker technology, the NX Horizon has been chosen for Australia's largest solar farm, a 460MW-peak installation in Queensland's Western Downs.
Independent power producer Neoen and the project's engineering, procurement and construction contractor, Sterling and Wilson selected Nextracker based on its proven track record.
Installation of the trackers on Western Downs Green Power Hub is due to begin in 2021.
All but 20% of the project was contracted to CleanCo, a Queensland government-owned corporation under one of Australia's most substantial power purchase agreements to date. It will help CleanCo reach its target of one gigawatt of newly installed renewable energy by 2025.
"We're honoured to be chosen by leading global companies, Neoen and Sterling and Wilson for this project. This milestone power plant builds upon Nextracker's existing portfolio of four gigawatts in Australia," Nextracker Australia and Oceania managing director Peter Wheale says.
"We have led the market by passionately delivering more customer value with best-in-class yield generation, client support and asset management technologies."
The NX Horizon smart solar tracker system combines best-in-class hardware and software to help EPCs and asset owners maximise performance and minimise operational costs. Increased yield is achieved on projects using bifacial modules mounted on Nextracker's 120° range of motion NX Horizon tracker. This includes a self-powered, independent-row system design in combination with the company's patented TrueCapture technology, which has been proven on over 80 projects globally.