NECA welcomes NSW Gov's commitment to triple female representation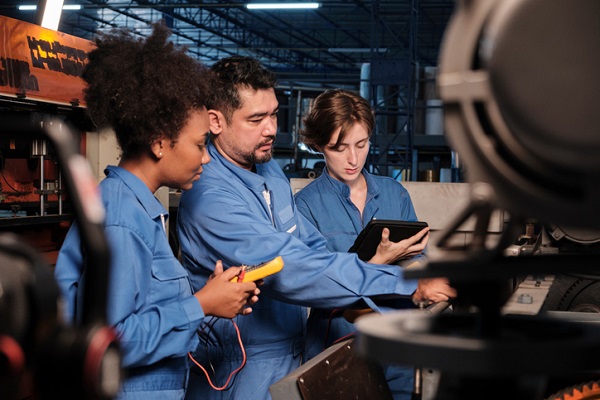 The National Electrical and Communications Association (NECA) has welcomed the NSW Government's $20.2 million pre-budget commitment to triple the number of women working in the construction industry.
Women make up only 5% of the construction industry's current workforce, setting their ambition to reach the goal of 15% by 2030, according to a joint statement from Treasurer Matt Kean, Minister Rob Stokes and Minister Natalie Ward.
NECA recently met with the Minister for Metropolitan Roads and Minister for Women's Safety and the Prevention of Domestic and Sexual Violence, Natalie Ward, to highlight the issues raised by the Government in today's announcement and discuss actions to change the status quo.
"Australia is facing a significant labour shortage. While this poses a challenge for us all, it provides us with an opportunity to change the face of the construction industry with more women within its ranks," NECA chief executive Oliver Judd says.
"While construction has historically been male-dominated, commitments like the NSW Government's announcement help lower pay gaps, increase female safety and change perceptions and attitudes. We commend Minister Ward for her tireless advocating in the area of culture change and support for proactive approaches to getting more female participation in our industry.
"With ever-increasing government support and policy direction, matched with programs like NECA's Women-in-Power program, we will continue to see positive action that will lead to positive changes."
With programs like NECA's Women-in-Power, NECA actively encourages young women to see construction as a career opportunity and then secure their apprenticeships.