Level, Workable aims to help address the skilled trades' talent gap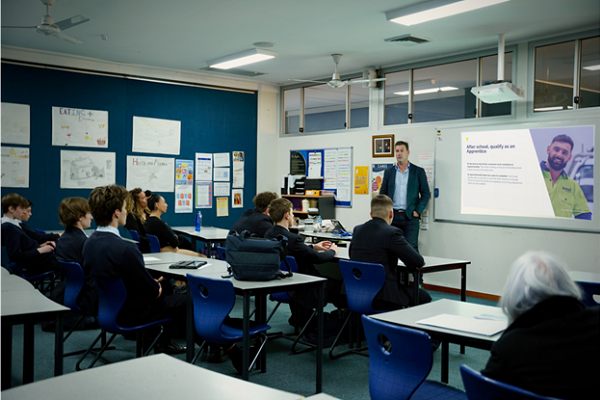 The difficulty of hiring skilled electricians and plumbers in Australia is well understood. To address this issue, Level Group has joined forces with Workable to help its members access top talent in the trades.
Unfilled electrical vacancies are persistently high, and employers were generally not able to fill vacancies in metropolitan and regional NSW according to a report from the Australia Department of Jobs and Small Business.
The same report noted that less than one applicant per vacancy was considered suitable for the position.
On Seek alone, there are 11,000 electrical positions and nearly 4,000 plumbing positions being recruited across Australia. Meanwhile, on another recruitment platform, Indeed, it has been noted that as many as 35% of listings for electrical jobs in Australia remain unfilled after sixty days, often having a devastating impact on smaller trade services businesses trying to meet demand.
"Generally, shortages are greatest among 'technicians and trades workers' occupations," a 2021 National Skills Commission report notes. This has been attributed to increased construction and a drop in the number of completions of electrician apprenticeships. And it has been reported that trade talent shortages disproportionately affect regional Australia, where countless independent plumbing and electrical businesses are trying to scale their teams to meet demand.
This sets the backdrop for Level Group and Workable to come together in a first-of-its-kind partnership to support Members in the battle for top talent, helping them find and hire the very best in these highly competitive trade industries. Workable recruitment software provides best-in-class recruitment tools, processes, and automation in one complete solution. Since 2012, over one million candidates have found positions inside over 20,000 companies on the platform.
"We all know that without great people and teams behind us, we wouldn't have a business. There are a lot of operators out there in the industry complaining about the lack of quality tradies available to hire, but I have to ask, what are they actually doing about it?" Level Group managing director Luke McCallum says.
"We're getting started, today, trying to help solve this problem and look forward to sharing more about our multi-pronged approach later this year."
He fully understands that getting more effective at recruiting within the current supply constraints is only part of the solution for Level Members. In just the last month, he has presented to hundreds of New South Wales-based students across multiple schools to help raise the profile of trade-based careers.
"One way to help address structural talent shortages in this market is to foster the supply of new apprentices entering the workforce. That's why one of our goals is to normalise trade school as a respected pathway after high school," he says.
"I'm working with high schools in the NSW area, through the 'Inspiring the Future' initiative, to help grow the understanding and interest in plumbing and electrical trades as fantastic career pathways for many more students. It's tremendously fulfilling opening up more options for students by sharing my own story of discovery in these amazing industries."