Mayflex offers Tripp Lite UPS configuration service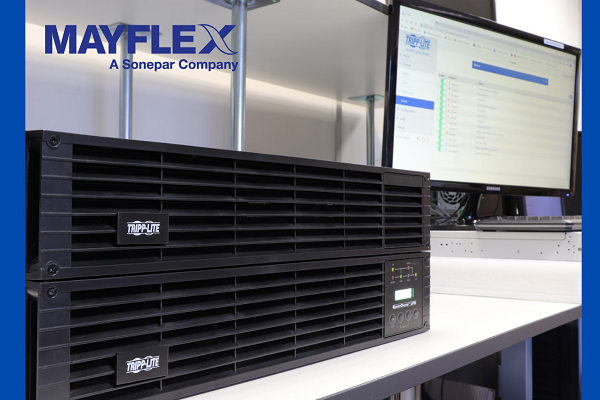 Mayflex has added a UPS configuration service through its specialist support services team for any customers purchasing Tripp Lite UPS systems.
The Tripp Lite UPS system began distribution at the beginning of March this year.
Mayflex technical manager Richard Cann says the team is constantly looking at ways to add value and save time on site: "With Tripp Lite we can do several tasks including; setting up the output voltage, assigning IP addresses, setting up and configuring external battery packs, supplying and connecting power leads, to name but a few."
"Our highly trained and experienced team will ensure that we set up the Tripp Lite UPS products in accordance with our customers exact requirements, all for a nominal fee."
He adds that it's just one of the several services the specialist support services offers with the team regularly providing pre-terminated copper and fibre assemblies, producing bespoke labelling, pre-staging IP devices and more.