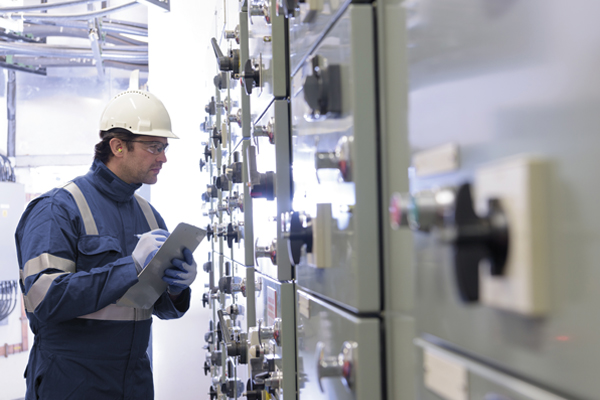 Changes to AS/NZS 61439 for low-voltage (LV) switchgear and control gear assemblies shine a light on the importance of safety. Eaton Power Distribution engineering manager Lindsay Lucas reports.
The next big standards change on the horizon for the electrical industry is the AS/NZS 61439 Standard for low voltage switchgear and control gear assemblies  which is set to transform the verification process and responsibilities for all parties involved.
The new Standard is derived from the IEC 61439 Standard, which has been the norm in Europe for many years since it was mandated in 2014.
It is expected that AS/NZS 61439  Standard series will be mandated in A/NZ on 24 May 2021, five years after it was first published, superseding the AS/NZS 3439 series.
While low voltage switchgear and control gear assemblies can currently comply with either standard, both industry and end users are becoming more familiar with the AS/NZS 61439 Standard and increasingly focused on compliance with it.
A common misunderstanding in the marketplace is that switchboard assemblies under 630A will exempt assemblers from having to comply with the new standard.
However, it is clear that the new standard will impact manufacturers, assemblers and end users involved in all types of switchboard assemblies – from  distribution boards >250A, right through to main switchboards 250A+.
The need for a new standard
The overarching objective of the new AS/NZS 61439 Standard is to harmonise rules and requirements applicable to low-voltage switchgear and control gear assemblies, while achieving uniformity of requirements and verification for assemblies and removing the need for verification to other standards.
It will also overcome challenges associated with the previous AS/NZS 3439 Standard including a lack of mandatory requirements to verify that switchboards  were fit for purpose and of a reputable standard. Previously, this created difficulties for the end customer such as the customer only realising that a board was not fit for purpose when a fire or explosion occurred and the subsequent investigation revealed these faults.
In the past, AS/NZS 3439 required all control gear and assemblies to be type tested in accordance with the Standard but only considered those which can be classified either as "type-tested assemblies (TTA)" or "partially typetested assemblies (PTTA)," leaving no standard for assemblies that do not fit within these categories.
This created hurdles as it is not always practical to fully type test every conceivable configuration of assembly produced. Where type testing is not achievable, alternative methods of ensuring that an assembly meets the minimum safety and performance standard is required.
These shortcomings, coupled with advancements in technology, specifically new circuit breaker designs entering the market, has been a driving force behind the introduction of a new standard.
Impact on manufacturers, assemblers and end users
AS/NZS 61439 aims to assist the end user, original manufacturer, device manufacturer and assembly manufacturer to reach an agreement on the requirements of a switchboard.
It clearly sets out responsibilities for each and provides verification methods for the assembler to use to ensure compliance. The assembler can ensure compliance using the original manufacturer's verified design or can undertake compliance methods for the design.
It is the duty of the end user to obtain that verification from the assembler and it is the manufacturer's responsibility to provide this verification to switchboard builders.
Non-compliance will not only have huge implications for switchboard builders, but also contractors and insurance companies who insure these contractors. It is therefore essential that each party involved understands their responsibility for ensuring switchboards are properly verified.
Key changes
All assemblies must demonstrate that they meet the minimum safety and performance standards by design and verification.
The new standard is an opportunity for greater clarity around design verification and responsibilities for board builders in Australia and NZ. The new standard introduces a comprehensive verification process in addition to new responsibilities for assemblers and end users.
One of the key changes being introduced as part of the new standard is the introduction of 'alternative and equivalent' methods of design verification which has replaced the categories of "type-tested assemblies (TTA)" or "partially type-tested assemblies (PTTA)".
It is now essential that every assembly meets its defined design requirements. In order to do this, there are now three 'alternative and equivalent' design verification options:
1. Verification by testing – This is a test that is performed on a sample of an assembly or on parts of assemblies to check that the design satisfies the requirements  if the applicable assembly standard.
2. Verification by comparison with reference design – This involves structured comparison with a design that has been subjected to the test.
3. Verification by assessment – This uses calculations applied to a sample of an assembly or to parts of an assembly to demonstrates that the design satisfies the  requirements of the applicable assembly standard.
The verification process
As part of the assembly, there will be a verification process that the switchboard assembler will collate. The defining process of this is contained in Annex D of the standard and will be in the form of data sheets, calculations, comparisons made and test results. These design verification test reports form part of the original manufacturer's intellectual property rights and will therefore not normally be made available to any third party including the and user, except at the sole discretion of the manufacturer.
To ensure switchgear and control gear assemblies can be easily and speedily verified, it is advisable to receive the verification documents at the outset of the agreement with the original tender proposal. This will avoid any complications that may arise in the future. For example, if a switchboard building contract is awarded to a switchboard builder who doesn't have all the verification requirements for his/her system, but the electrical contractor only realises this on delivery, he/she may have to wait another 13-14 weeks for another board to be built from a reputable builder. It is important to check the verification documentation received to ensure they meet the appropriate standard.
Design verification is now an essential part of the assembler's routine test report. During the sunset period, no additional testing is required if previous tests to AS/NZS 3439 fulfil the requirements of AS/NZS 61439.
Conclusion
AS/NZS 61439 will have a significant impact on sections of the electrical industry concerned with low voltage switchgear and control gear assemblies. There are benefits of having a clearly defined standard, namely greater clarity around design verification and responsibilities, but challenges lie ahead for parts of the industry that are preparing to comply with the new standard. Our next article will look at the design verification process in more detail and the key differences between AS/NZS 61439 and IEC 61439.