Let there be light with Atom Wiz Pro range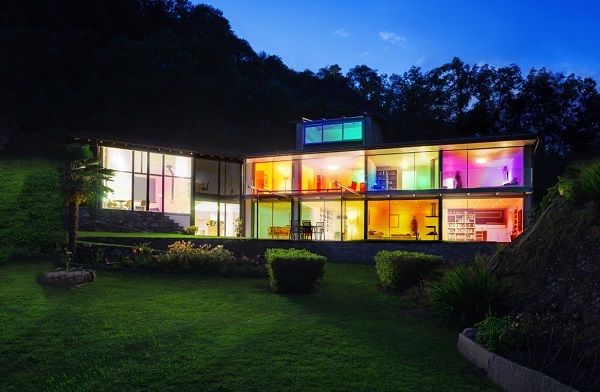 The growing market of smart lighting solutions has a new name in Atom's Wiz Pro range.
The products were previewed at 'Connected Lighting Made Easy' launches which took place at a number of locations including Melbourne's Woolshed in the Docklands. Smart lighting, it was pointed out, was evolving into the world of IoT, with endless opportunities as a result of that.
Evolt was founded in 2005 and is, as stated by chief marketing officer Ben Green, "a house of brands", focused on intelligent, reliable lighting systems.
The smart lighting market, he said, was a challenging one with considerable business pressures and increased competition. He said there was opportunity in the market but also a responsibility on companies to invest back into the industry. Evolt, he remarked, was doing that, investing in Atom by integrating Wiz technology into the lighting.
The smart home market, he said, is a very lucrative one. With the cost of technology decreasing and the amount of connected items in existence, it meant that every day people are buying into smart technology. The market is expected to be worth $4.7 billion by 2021, and he stressed the opportunities that existed for builders and electricians as a result of that.
In terms of smart lighting, pointed out that with the move to solar power, it became clear that LED lighting was not meant to dim through phase cut and it ends up flickering. Atom, he said, had taken the complexity out of smart lighting by embedding the smarts into the luminaires to operate over WiFi and Bluetooth.
He explained that you plug them in, download the app and that's it. The lights are dimmable and can be tuned by the user, something which coincides with the whole movement around circadian rhythm and wellness. The user can also create scenes, schedules and multi-way dimming.
For builders, the Atom app makes it possible for them to upload architect plans and drop lighting designs onto it to create a real replication. Builders could, Ben said, conceivably begin to manage hundreds of sites in this way.
By using IFTTT (If this, then that), the user can create technology patterns for a home and he said that they are exploring their options in terms of adding other connected devices to the Wiz Pro platform.
So how exactly do they work?
Wiz Smart Lights are WiFi LED bulbs that connect to Google Home and Amazon Alexa enabled, as well as the Wiz app. They also feature Bluetooth connectivity. They can connect to other devices in the home via the IFTTT app or Conrad Connect projects, and operate with MQTT secured end-to-end encryption.
There is no need for a hub to communicate with the bulbs and a standard network will support 255 devices without changing network settings.
Wiz bulbs have a 4,200K setting that reaches 807 lumens and there are 18 different types of bulbs.
ADVERTISEMENT

ADVERTISEMENT