Laser Plumbing and Electrical tradies making a difference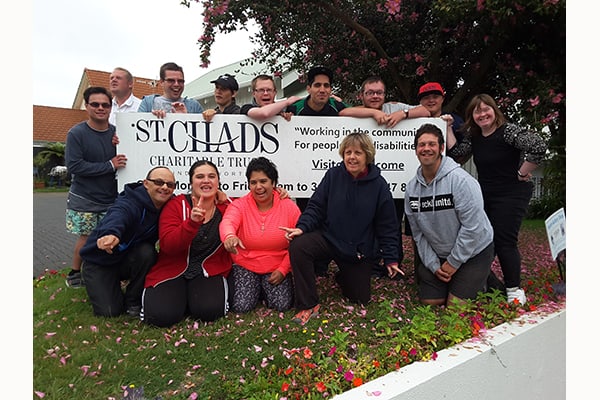 Laser Plumbing and Electrical has announced that 500 plumbers and electricians will spend a day fixing plumbing and electrical issues at St Chads in Rotorua, New Zealand as part of the the trans-Tasman conference LaserCon 2018. Champion race car driver and New Zealander Steve Richards, who is also the Laser Ambassador, will be helping Laser Plumbing and Electrical at the St Chads project.
Established in 1984, St Chads provides services for people aged 16 to 64 who are living with various disabilities. The organisation provides resources, training, life skills and connection programs designed to enable clients to engage with the local community and achieve regular life outcomes that many of us take for granted.
Laser Plumbing and Electrical identified St Chads as the recipient of the annual taskforce project after contacting the Geyser Community Foundation, which assists many of the regions charitable organisations.
Laser Group chief executive for Australia and New Zealand Steve Keil says when helping organisations like St Chads the Group focuses on creating sustainable solutions to issues facing non profit organisations, enabling them to decrease running costs through energy efficiency and update equipment which may have been on their wish list.
"Our Members in New Zealand have visited St Chads and assessed the work required. We know our team of plumbers, electricians and their families will make a huge difference to the quality of service that St Chads is able to provide to their clients and help the organisation save money in the long-term by making their buildings more energy efficient is something we are extremely pleased to be able to help with."
Since 2010, Laser Plumbing and Electrical has completed work valued at over $700,000 to charitable organisations located in cities hosting the Group's annual conference. These have included Plunket, Cholmondeley Children's Centre, Habitat for Humanity and the Mental Health Foundation in New Zealand as well as the Gold Coast Youth Services, Variety the Children's Charity and beyondblue in Australia.
"This is our 6th taskforce project since 2010 and, with our fundraising efforts for the Mental Health Foundation in New Zealand and beyondblue in Australia, our work has reached the value of $1.2m. For a community of small to medium businesses based throughout Australia and New Zealand, this is a tremendous effort," says Steve.
St Chads centre manager Nicky Mayne says she was overwhelmed by the offer of support.
"We know that providing great outcomes to people with disabilities in Rotorua is not something we can do alone, it requires a community of people willing to do what they can to make a difference. We are so thankful for the generosity of the Laser Group for being willing to use their time and skills to support what we do. Thank you for believing in us, thank you for the difference you will be making both now and for the flow on effect it will have on sustainability for years to come."