ABB releases emergency lighting with DALI communication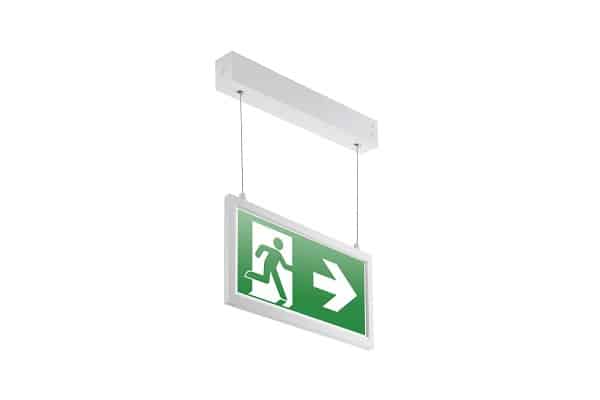 ABB is releasing a range of exit signs, downlights, anti-panic and escape lighting made to work with well-known open-source DALI connectivity protocol for ease of installation, efficient monitoring and an increase of safety.
The new ABB emergency lighting products will install seamlessly into any DALI smart lighting system and can interface with KNX and Dali installations through the ABB DALI Gateway.
Each luminaire can test itself or, if installed with the ABB DALI emergency lighting control system, a touch-screen control panel can be used to set up automatic function and duration tests on each luminaire at weekly, monthly or annual intervals. The results from each test are stored on a spreadsheet, which can be shared with regulators or local safety officials to as a track record of operation.
"The new DALI emergency lighting range will let building managers control all of their lighting through a smart system, from environmentally friendly standard lighting to emergency lights that are crucial to providing safety," says DALI Emergency Lighting global product manager Paul Onyett.
"The ease of installation and the automatic monitoring capabilities that are built into the emergency lighting range are particularly useful, as they allow for a maximum assurance of safety with a minimum investment of time."
In addition to the emergency lighting range, ABB offers the Elkay easyDALI system, giving environmentally smart controls for standard and emergency lighting. The system includes a range of sensors that can adjust lighting levels for presence or absence, along with optimisation of natural light for maximum energy efficiency.
ABB also offers two versions of the DALI-Gateway, which allows the interconnection of lighting groups on the DALI and KNX platforms, with control and monitoring via KNX.