Klein Tools releases the MM600 digital multi-meter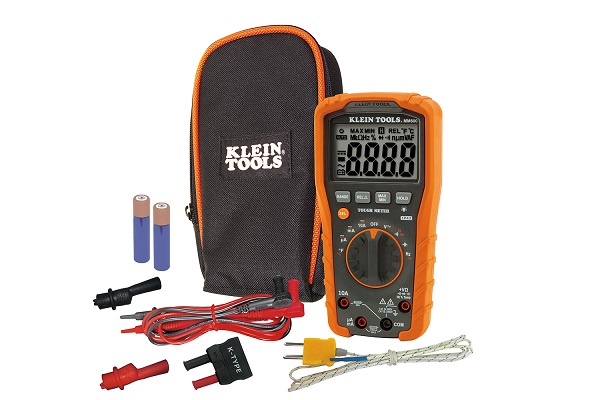 Klein Tools has released the MM600, a digital multi-meter which measures up to 1,000V AC/DC voltage, 10A AC/DC current and 40 MΩ resistance, plus the temperature, capacitance, frequency, duty-cycle and tests the diodes and continuity.
It boasts a CAT IV 600V/CAT III 1,000V safety rating and built for tradies, it comes with a 2m drop rating and can easily withstand the daily wear and tear of a job site.
A handy low-battery indicator makes it easy for electricians to see how much charge is left as well as an easily accessible battery and fuse replacement compartment.
It's ideal for use in basic and controlled electromagnetic environments such as residential, business and light-industrial locations.
And lastly, it comes in a carrying pouch as well as test leads, alligator clips, thermocouple with adaptor and batteries.