Hydrogen sees Australia taking a big step towards sustainable energy solutions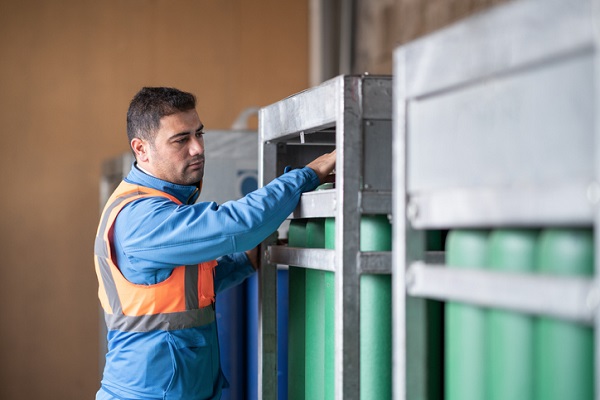 The use of hydrogen in Australia is gaining momentum with Standards Australia recognising its potential role across industry to help the country decarbonise, improve fuel security and create new investment and export opportunities.
A recent report calculated global demand for hydrogen exported from Australia could be almost a million tonnes by 2030, adding up to $11 billion in GDP growth each year until 2050. To assist in the successful implementation of hydrogen across Australia, eight international standards have recently been adopted.
"This is a big step for Australian energy. It's important the opportunities hydrogen presents are supported by standards, which will help with the safe and effective scale up of this technology," Standards Australia head of standards development Roland Terry-Lloyd says.
The adoption of international standards for Australia has the potential to not only support the safety of users with guidance on the storage, transport and refueling but could also help facilitate international trade, letting Australia participate in the global hydrogen economy.
Chief scientists and hydrogen adviser to the Australia government, Dr Alan Finkel expresses his support for the publication, saying that effective standards are central to the goal of developing a safe and globally competitive Australian hydrogen industry.
Working with international colleagues like International Standards Organisation (ISO) and on international committees gives Australia a voice when developing these standards, which can provide an important foundation and support the responsible and innovative use of this energy source.
"Hydrogen has the potential to transform global energy use and change the way we power transport, homes and industries and this must be underpinned by relevant and best practice standards," Australian Hydrogen Council chief executive Fiona Simon says.
"Creating a stable and efficient regulatory environment across the hydrogen supply chain is a key element to ensure the industry thrives. The Australian Hydrogen Council has been pleased to provide a key role in Standards Australia's process and welcomes today's announcement."
The eight standards adopted and published include:
AS 16110.1:2020, Hydrogen generators using fuel processing technologies, Part 1: Safety (ISO 16110-1:2007, MOD)
AS ISO 16110.2:2020, Hydrogen generators using fuel processing technologies, Part 2: Test methods for performance
AS ISO 14687:2020, Hydrogen fuel quality – Product specification
AS 22734:2020, Hydrogen generators using water electrolysis – Industrial, commercial, and residential applications (ISO 22734:2019, MOD)
SA TS 19883:2020, Safety of pressure swing adsorption systems for hydrogen separation and purification (ISO/TS 19883:2017, MOD)
AS ISO 16111:2020, Transportable gas storage devices – Hydrogen absorbed in reversible metal hydride
AS ISO 19881:2020, Gaseous hydrogen – Land vehicle fuel containers
AS 19880.3:2020, Gaseous hydrogen – Fuelling stations, Part 3: Valves (ISO 19880-3:2018, MOD)