Is HDTV going under Down Under?
As HDTV manufacturers pack up and leave Australia, and others outsource their operations, the question needs to be asked: is the Australian HDTV market sinking?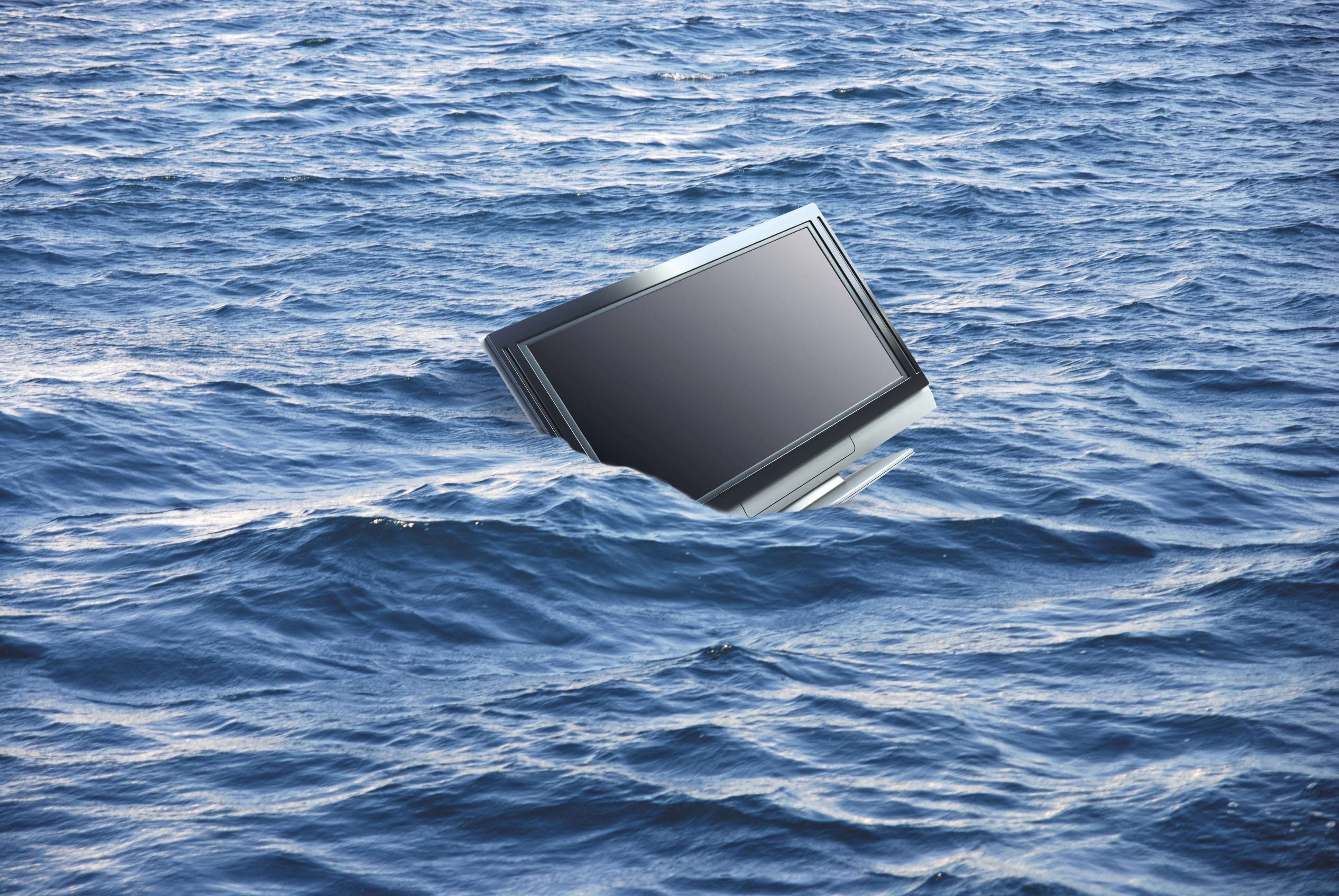 Ever since the first broadcast in 1956, TV has had a strong presence in lounge rooms throughout Australia.
And, as technology developed and delivered better image and sound quality, sales of HD plasma and LCD panels quickly surpassed sales of cathode-ray tube (CRT) sets.
According to the last Connected Home Report, compiled by Connection Research, the average number of non-CRT TVs has increased from 0.28 to 0.41 per Australian household in the year ending December 2007.
This means plasma and LCD displays effectively doubled in number in that period.
CRTs are still the more common fixture, with an average of 1.8 sets in each household, but dedicated home cinemas with plasma or LCD displays are growing at a greater rate than their standard-definition counterparts.
However, despite the promising sales figures, several manufacturers are quitting the HDTV business in Australia, and it's not just the smaller independents that are leaving.
At a 27 December 2007 board meeting, Fujitsu General's board of directors passed a resolution to cease activity in the visual display business.
In a media statement a representative of the multinational corporation said the pricing and profitability of the plasma display panel segment had tightened beyond the point at which the company could get a satisfactory return on investment.
"We expect that this market situation will continue in the future," the company said.
Fujitsu gave up the visual display business at the end of March 2008 to concentrate on its core business of heating and ventilation equipment.
At the time it seemed to be an isolated event – a decision by the company to focus on its bread-and-butter products. It now appears to be the first domino to fall in a very high-end game.
Within three weeks of the announcement by Fujitsu, on 18 January 2008, Japanese owned Hitachi announced to its 93 Australian employees that as of 31 March it too would be withdrawing from the Australian consumer electronic market.
Hitachi's consumer products group, which handled it's HDTV range, made up more than 50% of the company's business activity in Australia. In 2007 it doubled its plasma and LCD TV sales compared with the previous year. The P50X01 50″ Full-HD plasma TV even achieved top sales position in its segment during the Christmas period, according to figures from industry analyst GfK.
In the same period Hitachi's plasma market share grew 3% and the LCD market share grew 6%.
A company representative said the decision was part of a refocusing of Hitachi's sales strategy for consumer electronic products around the world.
"Hitachi is grateful to all the consumers who supported its products in Australia, as well as the retailers who, through their commitments, contributed to the growth of the brand."
The company stressed that only the consumer product division of Hitachi would be affected by this decision. Other divisions, including the Power and Industrial Equipment Group and the Air Conditioning Systems Group, Commercial and Room, would remain in operation.
With Fujitsu and Hitachi out of the picture, the path seemed clear for others – such as Sony, LG, Pioneer and Philips – to dominate the HDTV sector. But a few months after Fujitsu and Hitachi pulled the plug, three more companies announced that in order to survive they would outsource the manufacturing of plasma panels.
On 7 March Pioneer Corporation said it had resolved to restructure its display business and implement measures to enhance corporate value.
As a result of a business alliance formed by Pioneer and Japan's Sharp Corporation in 2007, the two companies began joint product development in the field of flat-panel TVs.
Pioneer is taking part in Sharp's development of acoustic systems for ultra-thin, flat-panel TVs and aims to develop acoustic systems employing ultra-thin speakers that achieve outstanding sound quality for supply to Sharp.
In return Sharp will supply LCD TVs to Pioneer.
In a statement, Pioneer said displays are at the heart of its home AV product line-up and help to enhance the company's brands in the home electronics business.
"Pioneer believes that displays are indispensable to its product line-up and will therefore maintain its fundamental strategy for the display business: supply premium models with high picture and sound quality befitting the image of its brands at prices matching their added value, while optimising the scale of its business.
"However, we have judged that maintaining the cost competitiveness of plasma display panels at projected sales volumes will be difficult … Accordingly, we have decided to terminate in-house plasma display panel production and to procure these panels externally, after panel production for our next series of models is complete."
According to Reuters, Sharp has also formed a partnership with South Korean manufacturer LG Electronics, which plans to procure 32″ and 52″ LCD panels from Sharp to satisfy surging demand for flat-screen TVs.
LG usually procures LCD panels mainly from LG Display, its LCD joint venture with Dutch Philips, and from Taiwanese manufacturers, but said it needs more screens to meet its LCD TV sales target of 14 million units.
In the United States, Royal Philips Electronics and Funai Electric announced a brand licensing agreement under which Funai will assume responsibility for the sourcing, distribution, marketing and sales of Philips consumer television products in North America.
The five-year minimum agreement takes effect on 1 September 2008 and stipulates Philips will receive royalty payments in exchange for Funai's right to exclusively use the Philips and Magnavox brands for its consumer television offerings in North America.
Despite the number of manufacturers opting out of producing HDTV panels, it's not all doom and gloom for the Australian market. After an eight-year absence by Akai, Audion Australia has secured an exclusive distribution deal for the brand's Singapore manufactured products.
Akai Australia, the former local distributor, was liquidated early in 2000 after the global Akai group of companies fell into financial difficulty.
Audion expects to start shipping Akai products in October.