First of its kind water heater gives Australians choice of when they connect to solar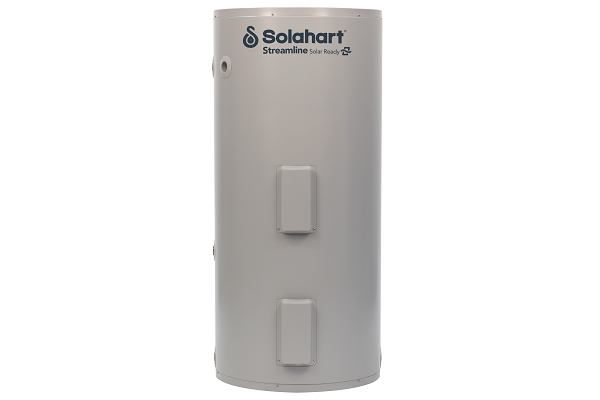 Solahart is set to launch its latest solar innovation in this month, the Solahart Streamline Solar-Ready provides a solution to get homeowners back in hot water quickly in an emergency, with options to upgrade to a renewable alternative either as a solar hot water system, or a smart-electric water heater.
It can be installed as an electric water heater replacement and it also gives users the ability to upgrade their solution to a smart water heater at a later stage with the addition of solar connectors.
As Solahart general manager Stephen Cranch says: "Over 200,000 electric water heaters need replacing every year in Australia and the hot water breakdown market peaks in the cooler months, when Australians most value a warm shower.
"Solahart Streamline Solar-Ready water heaters are designed to meet the need for an emergency replacement of an existing unit. The benefit of the new solar-ready water heater is that it also offers homeowners the option to upgrade to solar down the track, when they are ready."
He adds that any excess energy generated by the solar power system can be stored as hot water in the tank. This minimises the amount of power needed from the grid, lowering water heating costs.
These water heaters are available in two sizes, 270L and 320L, and will come with a ten-year tank warranty. The product can be installed as a standard (3.6kW) electric water heater and is suitable for emergency replacement of an existing electric hot water system.
It comes with built-in solar circuit inlet and outlet connections to allow for an easy upgrade to solar down the line. To upgrade, the homeowner would need to contact Solahart to arrange the installation of solar collectors and a Solar Upgrade Kit.