AGL, RayGen develop one of Australia's largest renewable energy storage solutions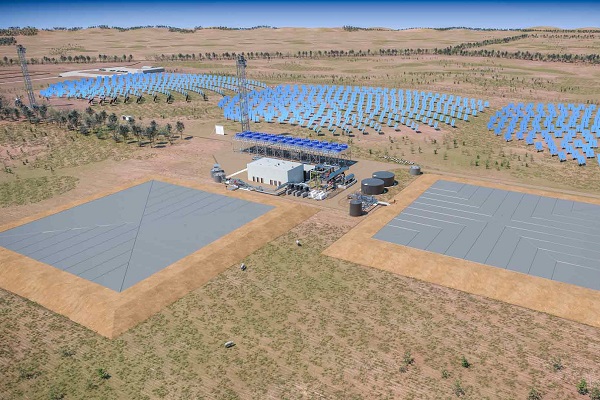 AGL, together with Australian energy technology group, RayGen has begun construction of a $27 million concentrated solar and thermal storage project set to be one of Australia's largest, most innovative and lowest-cost renewable energy storage projects.
With the first stage to be located at Carwarp in Victoria and the second stage planned for the Liddell power station site in NSW.
AGL interim managing director and chief executive Graeme Hunt says AGL is excited to be working on this innovative project which uses a combination of solar and hydro technology, and which will help to deliver the next generation of energy supply.
"AGL is committed to leading the business of transition and developing the future of renewable energy storage at scale, ensuring Australian households and businesses have affordable, sustainable and reliable electricity," he says.
"RayGen's technology has the potential to provide the same capabilities as other long duration storage technologies at lower cost and with fewer geographical constraints.
"The system is powered by a field of smart, rotational mirrors whose concentrated solar energy is combined with the energy stored across two water reservoirs to create a 'hot and cold' solar hydro solution."
He adds that the Carwarp plant will be able to deliver 4MW of solar generation and 50MWh of storage to produce electricity on demand, improving grid stability as well supplying reliable, synchronous power.
"We believe the technology can be just as successful in the Hunter region and a key feature of our plans to transition the Liddell site into an Energy Hub, alongside grid-scale batteries and a waste to energy facility," he explains.
RayGen has also received support from ARENA for the Carwarp site. RayGen chief executive Richard Payne said two years ago, AGL agreed to provide a vital 'voice of customer' into the design process for RayGen's new storage product.
"AGL provided valuable insights that enhanced our technology offering, and AGL is now supporting deployment with an offtake and investment," he says.
"This innovative collaboration between a 'home-grown' Australian technology start-up and Australia's premier energy company will help pave the way to a lowest cost, secure and decarbonised grid."
Both companies have worked on the design of the $27 million concentrated solar and thermal storage site since 2019.
AGL has committed $5 million to help fund the construction at Carwarp as well as agreed to offtake the entirety of the plant's production.
ADVERTISEMENT

ADVERTISEMENT