Eliminate manual handling issues when carrying drums of cable with Adept Direct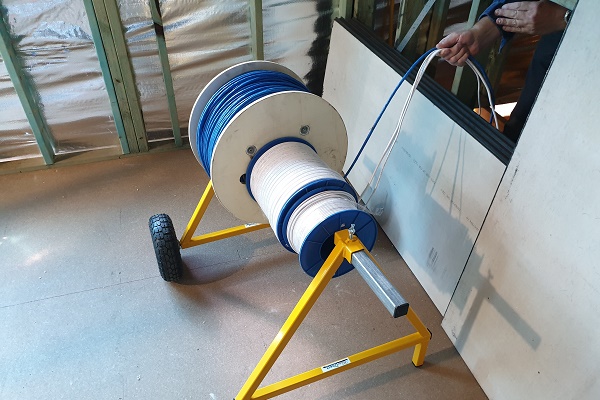 Manual handling of cable drums is an issue across Australia and a concern on construction sites. The Adept Cable Drum Trolley aims to tackle this with its safest and most cost-effective solution.
Now available, the cable reel stand is extremely durable featuring powder-coated 'safety' yellow support frames, galvanized steel axle and cable reels can be locked into position on the axle thumb-screws once in position.
The ability to lock-in cables also allows for a quick dismantling for transportation or storage when the job is done. The Cable Drum Trolley also provides a convenient and easy means for one person to trolley rolls of cable around a building site.
Designed and manufactured in Australia using Australian steel, the maximum wire roll size is 1,000mm wide with a safe working load of 120kg.
ADVERTISEMENT

ADVERTISEMENT