element14 adds new Smart Bench Essentials series from Keysight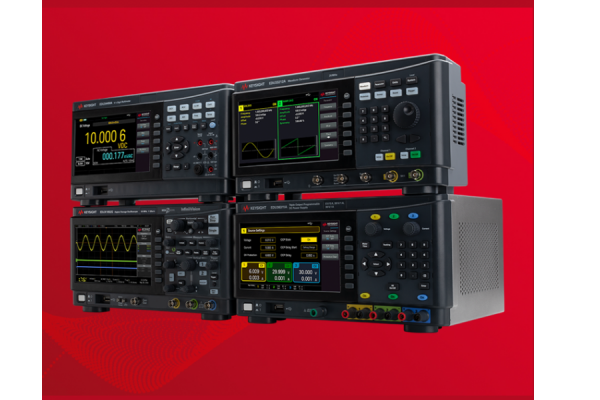 Global distributor of electronic components, element14 has expanded its portfolio of market-leading test and measurement equipment after introducing the Smart Bench Essentials series from Keysight.
The series features a holistic family of test instruments with full connectivity to the cloud, enabling remote working. It also seamlessly integrates multiple instruments into a single solution for maximum productivity and value for money.
It's ideal for supporting educators and students teaching and learning remotely, as well as professional engineers seeking a test solution that is fully connected and integrated to enable working from home.
The series is comprised of a DC power supply, digital multimeter and function generators that work with the popular Keysight 1000X oscilloscopes, the Smart Bench Essentials series provides an innovative bench experience, revolutionising how engineers make remote measurements and collaborate with their peers.
An instrument stacking kit, available as part of the series, enables engineers to set their Smart Bench instruments up in an attractive and space-saving 2×2 layout, saving bench space and improving user experience.
It includes a Triple Output DC Power Supply (EDU36311A), a 5.5-digit Digital Multimeter (EDU34450A) and 20MHz Function/Arbitrary Waveform Generators series that includes a single (EDU33211A).
"We've seen a global shift to learning and working from home in the wake of the COVID-19 pandemic," element14 global head of test and tools James McGregor says.
"Innovative solutions such as this Smart Bench series enables students, teachers and professional engineers to work just as effectively, efficiently and safely at home as they did previously in the on-site lab.
"High service distribution is about more than just stocking and shipping the products our customers need, it's also about providing solutions to real-world challenges and the holistic connected solution the Smart Bench series offers will bring about genuine change to the engineer's experience whether in the lab, at home, or further afield."