S-5! offers installer training in rail-less solar rooftop attachment solutions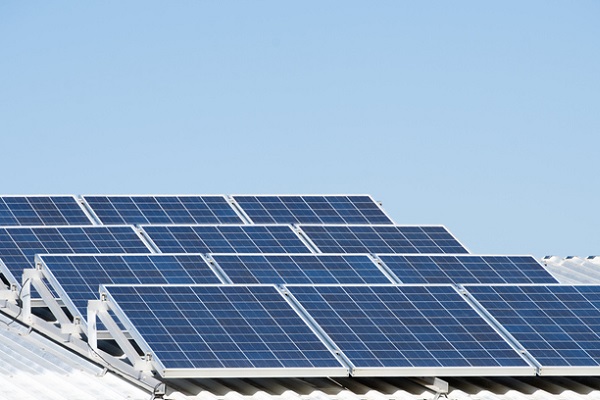 S-5! has offered solar installer training for its direct-attach solar mounting methods, specifically tailored for installers in Australia and New Zealand.
The training session will be presented by S-5! vice president of research and development Dustin Haddock alongside Australia's Smart Energy Council. Rail-less Revolution: S-5! Solar Installer Training scheduled for Thursday, 27 May 2021 at 9:00am (AEST) will take an in-depth look at the option available for fixing solar onto various metal roof types.
S-5! also has its S-5-PVKIT 2.0 which gives installers an innovative mounting solution, designed to help eliminate frustration when installing on metal roofs. The kit comes with pre-assembled components and aims to remove headaches associated with storing, transporting and cutting rails, reducing labour time and speeding up installations by 35%.
With the PVKIT, installers avoid the need for a forklift onsite and look forward to being able to carry 5kW of mounting gear up to the roof in a single carton.
This course unpacks metal roof solar installations covering Klip-Lok, Trimdek, corrugated iron and other metal roof types, and their advantages for PV. Cable management techniques are presented in detail, along with earthing and other best practices and 'how-to's' for installing rail-less solar systems on metal roofs. Additionally, methods for installing various accessories from microinverters to home runs are discussed.
S-5! recently doubled its distribution channel in Australia and New Zealand, driven by regional market growth in both solar and HVAC markets. It identified a gap in the market and the opportunity to scale within the Australia and New Zealand metal roofing, solar and HVAC industries.
"Rail-less systems are the way of the future and will revolutionise how rooftop ancillaries are installed in APAC," Solar Partners NZ managing director Bernie Dombroski says.
"Railed systems will always have their place and will not disappear; the S-5! rail-less revolution is simply a changing of the guard."
ADVERTISEMENT

ADVERTISEMENT