Island of inspired automation
When Paul and Denise Sutcliffe decided to build their dream home on the banks of Hobart's picturesque Otago Bay, they called on John Dennison Electrical to provide them with an electrical solution.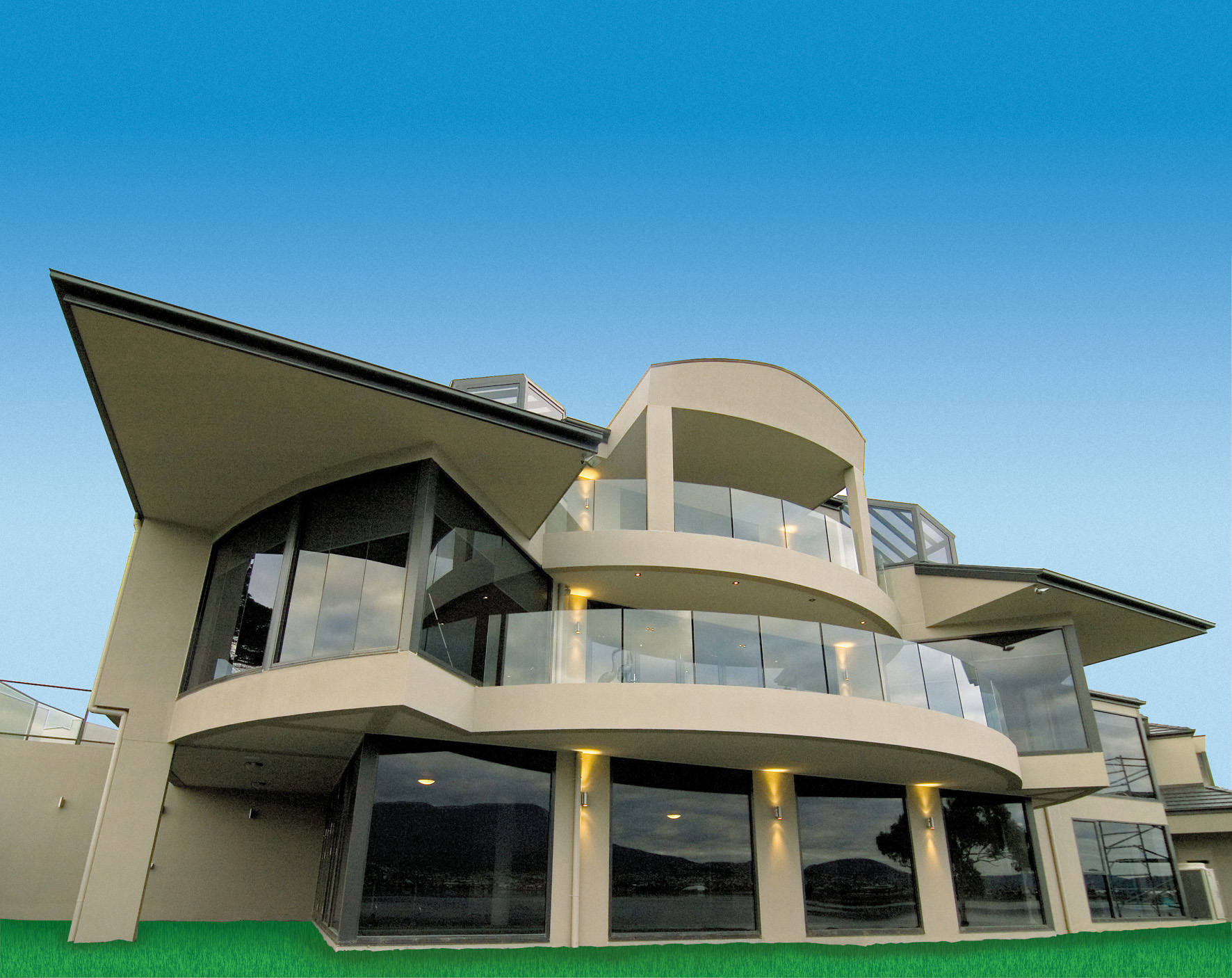 Tasmania is the smallest State in Australia and, as such, it is largely overlooked by custom installers – if not by the rest of the country.
However, as the location of Australia's first legal casino, oldest brewery and first telephone call, Tasmania has always been a trailblazer of sorts.
The home automation industry is still finding its feet, but a handful of installers – including John Dennison Electrical – are paving the way for high-end automation on the 'island of inspiration'.
When Paul and Denise Sutcliffe bought a waterfront block of land in Otago Bay, they turned to John Dennison and his team to carry out the electrical work on their planned residence.
John, who has nearly 30 years' experience in the industry and has won a NECA award for his work on the Myer Hobart refurbishment, had worked with the Sutcliffes on their other home about three years earlier. John says the couple couldn't have been happier with the results.
"Paul and Denise were really happy with the work we did last time and decided to give us a bit of free rein on the new house."
Construction started in July 2005, and the three-storey property took about 20 months to complete. The extensive electrical work, which included Clipsal C-Bus products, took John and his team nearly 1,200 man/hours.
The 110m² home features a swimming pool, gymnasium, bar/entertaining area and courtyard. Upstairs is the formal dining area and kitchen as well as kids' quarters, including their own rumpus and TV room. Then there is the parents' retreat with a walk-in robe, ensuite and home office.
Clipsal C-Bus was used for all lighting control, with three monochrome touch screens installed around the home. The Sutcliffes report that the touch screens and C-Bus switches with dynamic labelling technology (DLT) are a great help in identifying the lights.
"The ability to program scenes, and 'all on' and 'all off' functions are also great, because Paul was concerned with the kids leaving lights on around the house," John says.
"I suggested installing a master DLT in the main bedroom to allow them to turn all of the lights off in one easy motion."
John installed about 30 of the new Clipsal C-Bus Saturn switches throughout the property. Motion sensors (Infrascans) have been used in the hallways and garage to minimise energy use.
The indoor Clipsal C-Bus passive infra-red motion detector (5751L) has a range of 6m x 6m, a field of view of 90º, and a light setting function. The external model has a field of view of 110º and a detection range of 18m. The unit features sensitivity and light threshold adjustment, and a programmable time delay from one second to 18 hours.
Both units are powered by C-Bus and require 18mA at 15-36V DC for correct operation.
"We used three external Clipsal Infrascans and sunset switches along the outdoor footpath," John says.
"The Infrascans are linked to C-Bus and we are thinking of incorporating the security system and smoke alarms to the C-Bus system as an exit path in the event of a fire."
Three 60-module, one 45-module and one 30-module enclosures were installed throughout the house containing all the C-Bus relays and circuit breakers, as were six standard and four dimming relays. And about 80 C2000 powerpoints were installed.
"The Clipsal C2000 range was used throughout the home, as it allows for easy access to power on all three storeys."
Now settled in the property, Denise and Paul say they are extremely happy with their new home and the electrical work carried out by John and his team.
"We have used John before and we have been very happy with his professionalism," Denise says. "The installation of Clipsal C-Bus is great – the Clipsal products seem fantastic."