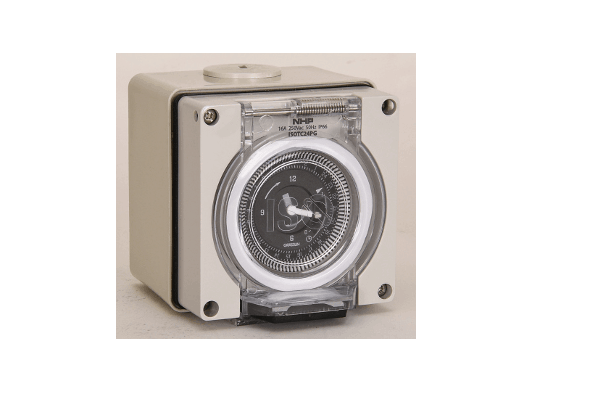 NHP has introduced the ISO timer that complements its versatile and flexible ISO range.
The 24-hour ISO timer has an operating voltage of 230V AC and is IP66 rated when used in conjunction with black boxes. It also has a 16A (restive load) contact rating, 250V AC and 1C/O outputs.
Featuring a 150 hour battery reserve, a minimum switching time of 15 minutes and a replaceable timing mechanism, the timer ensures peace of mind.
Additionally, the device has two M25 entries and is supplied with M20 reducers, as well as earth and neutral connectors. It enables users to integrate with other components from the NHP ISO range, providing one quality and reliable solution to suit specific project needs.