NHP introduce the ISO 20A flat pin plug and socket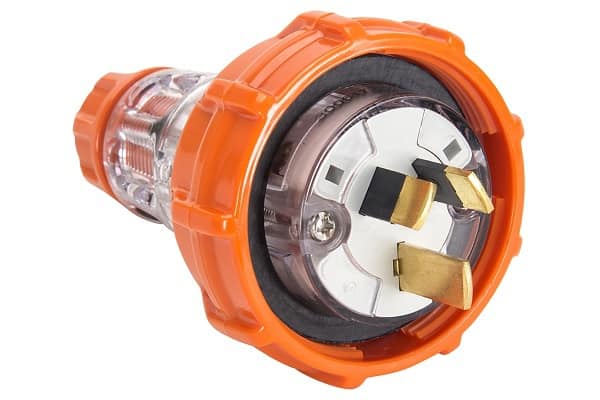 NHP has announced the introduction of the ISO 20A flat pin plug and socket.
Included in the range are the 20A flat pin plugs, 20A flat pin socket outlets and 20A flat pin switched socket outlet.
The additions to the flat pin range have new features that will aid the market when it comes to flexibility and time efficiency.
This includes a 20mm male cable gland entry that can be substituted out to suit various gland types like corrugated conduit, rigid conduit, anaconda and standard cable glands.
The 20A flat pin plug and socket also has a swing away internal cord grip which results in faster installation times and fewer components making it ideal for commercial and industrial applications.
The plugs come in grey and standard and resistant orange, while the socket outlets come in resistant orange and resistant white with a laser printed label on the body making it ideal for food and beverage applications due to a reduced need for adhesive labels.