Lumex Electric enables electricians to secure more business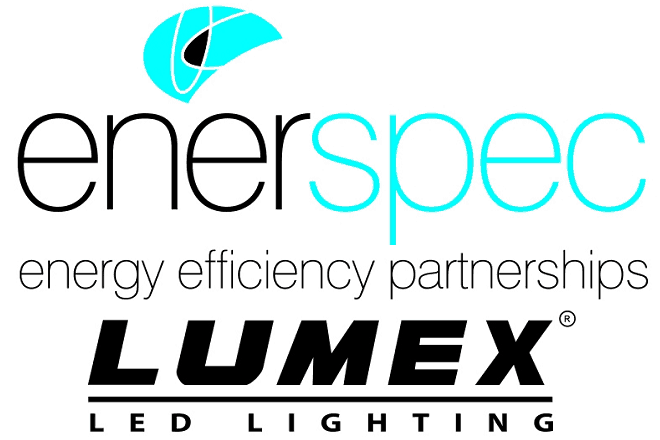 Leveraged by government environmental initiatives and a strategic partnership with Verdia Finance, Lumex has devised a business model that empowers electricians to gain more business.
As an electrician, your standard day is probably going from site to site doing maintenance or installing electrical systems or wiring. While visiting sites you may notice your clients using old, inefficient lighting, but you may not know the best ways to convince your client to adopt a more energy efficient alternative and securing business for yourself in the process. You may not know what upgrade avenues are available in the first place.
Lumex started the EnerSpec program to give electricians the tools to identify and secure such business. And with the Victorian and New South Wales Governments offering rebates for companies upgrading traditional lighting to energy saving alternatives and with Lumex's recent partnership with Verdia Finance which offers sub market leading loan rates for businesses upgrading to energy efficient lighting systems, electricians are well-positioned to present attractive offers to clients to secure their business.
While a sparky may know there is a major benefit from upgrading traditional lighting in a space, without presenting convincing data to a client, it is unlikely the client will hand over a purchase order. The EnerSpec program provides electricians or contractors with a report giving the cost of the upgrade and demonstrating how much the new solution will save and most importantly, the payback period for that specific site.
The sparky gathers some basic information about the site, in the form of counting the number of lights, noting the type of lights and the hours of operation of the facility and sends that information to Lumex. The EnerSpec team will take the data, do some calculations and create a report which the electrician can then present to their client.
For example, a warehouse's metal halide lights might run at 400W each. These could be replaced with lights of equivalent lighting capacity operating at only 120W each. The cost of the upgrade might be around $20,000 with a payback period of less than two years.
A full lighting summary, with associated upgrade costs, can be presented to the client in a six page report.
While this report may be enough to win a customer's business, an electrician or contractor might get the response; 'This sounds great but I don't have $20,000 spare to upgrade my lighting infrastructure'. This is where Lumex's partnership with Verdia Finance comes into play.
Westpac set up Verdia Finance to focus on providing market leading rates for businesses undertaking energy efficiency upgrades.
Lumex executive general manager Paul Calabro says most of those energy efficiency upgrades are in the lighting space.
"Verdia has strategically partnered with Lumex to support upgrading older inefficient lighting with more efficient lighting products," he says.
Electricians operating in Victoria and New South Wales are further leveraged by government programs offering rebates for building owners upgrading or installing approved energy efficient products.
"Majority of our lighting products are approved by the Victorian Energy Efficient Target (VEET) Program and New South Wales Energy Saving Scheme (ESS). When a building owner installs a product approved by these government programs, they are eligible for energy certificates to be created," Paul says.
"Upgrading a light operating at 400W to a Lumex light operating at 120W could potentially grant a building owner 10-15 certificates.
"The price of a certificate can fluctuate but each certificate might be worth $10, $20 or even $25. If 100 lights were upgraded, the installation could generate 1,000 certificates. If for example those certificates were worth $20 on average, the building manager would receive a rebate of $20,000.
"To become an EnerSpec partner you can register for free on the Lumex website (www.lumexlighting.com.au ). The application takes minimal time and Lumex will send you out a starter kit complete with literature, audit forms and marketing material to help you get started."
With rising energy costs, many building owners are eager to minimise electricity usage. Electricians going from site to site are well positioned to notice inefficient lighting and offer upgrades to achieve major benefits for these companies. Lumex, through the EnerSpec program and in conjunction with Verdia Finance and government programs aims to provide the best possible resources to help electricians effectively roll out these upgrades.