Dolphin Eveready's new LED lantern is twice as bright as the previous model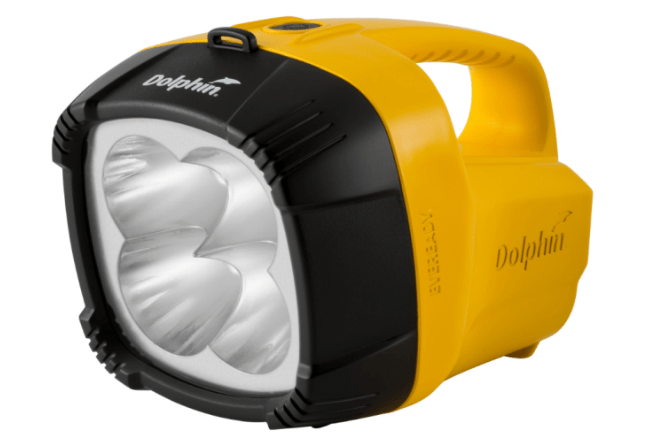 Dolphin Eveready has launched its brightest ever torch with the release of the Dolphin LED Lantern.
The torch features new technology, ergonomic design and four powerful LEDs offering 200 lumens of light output, meaning it shines twice as bright compared to the previous model.
The lantern is built tough, being waterproof and floats, offering a lighting solution when working in areas where lighting is restricted.
The torch can produce a light delivering an output of 200 lumens, with a beam distance of 250m, as well as a wider beam width. In addition, it offers a runtime of 65 hours.
The contoured shaped base allows the torch to easily stand upright and the anti-roll shape of the torch is ideal when in rough situations.