Barthelme develop new LED solution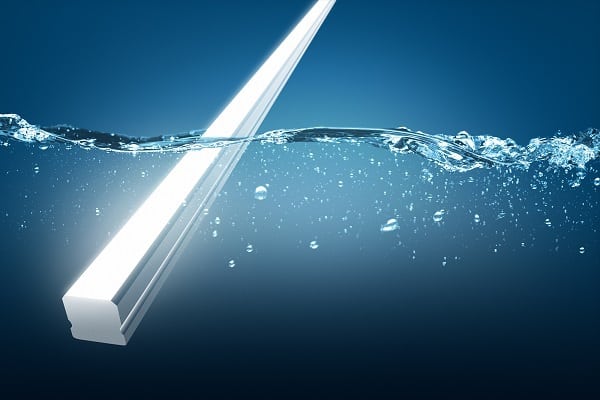 Barthelme LED Solutions has developed a plastic linear LED luminaire which is now a legitimate alternative to traditional linear luminaires with metal housing.
The Aqualuc S:OLID has a rating of IP68 and the leading edge LED technology is protected by a meshed polyurethane-ceramic encapsulation which safely shields it from all surroundings. The ceramic casing ensures efficient heat dissipation and a lifetime of more than 60,000 hours and with an impact test rating of IK 10, is extremely durable.
The luminaire distributes light evenly with a light-emitting surface and is operational at 24V. At 4,000K, it reaches level high brightness levels of 1,343lm/m at a power level of only 34W.
With dimensions of 17.5 x 17.5mm, it can be purchased in individual sizes of up to 2.9m and two different sets can be installed head-to-head without any loss of light, up to a continuation of 6m.
The design allows it to be used in all sorts of applications which can vary from being underwater to handrails. The protective case gives it high resistance to salt water, chlorine, UV-radiation, abrasions and chemicals.
The Aqualuc S:OLID is available in a range of colour temperatures and can be bought in single colours if requested. For more information, please visit www.barthelme.de.