Treotham introduce new flat cables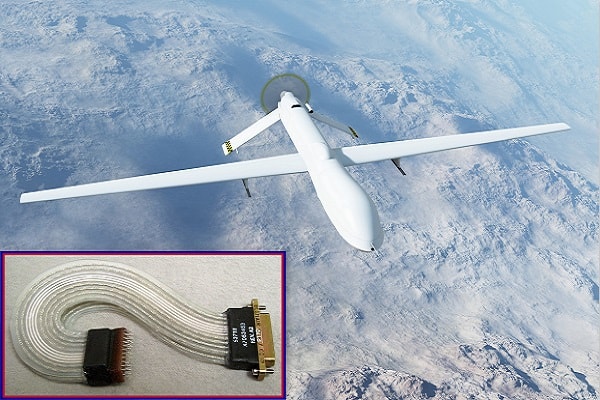 Kink resistant, rugged and space saving flat cables are now available from Cicoil by Treotham. These cables are the ideal solution for lightweight cable designs which can range from unmanned systems to drone applications.
Every Cicoil cable can include a diverse range of elements, including power conductors, shielded signal pairs, video and coax conductors as well as Cicoil's patented StripMount fastening strip.
Cicoil's computer-controlled technology process allows each component to be placed in a flat parallel profile that allows the precision of spacing and overall cable shape. The spacing of cables in critical applications is important as it prevents wear during use and EMI/RFI suppression.
The outer jacket is also 'self-healing' from small punctures and won't wear, crack or deform if there is extended exposure to vibration or the elements and can withstand temperatures as little as -65oC or as much as 165oC.
For more information on this, or any other Treotham product, please visit www.treotham.com.au