Young workers the focus in Cross Border Construction Program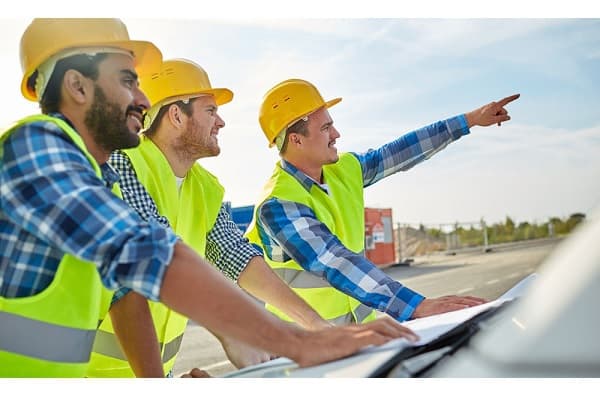 WorkSafe Victoria and SafeWork NSW will be focusing on young workers when they team up in Yarrawonga – Mulwala as part of this year's Cross Border Construction Program.
The program will see inspectors from the two regulators visit construction sites on both sides of the border to promote strategies that will reduce the chances of young workers being injured.
The similarities between the Victorian and NSW work health and safety regulations will also be brought up for discussion and any differences that workers have noticed will be spoken about.
WorkSafe Victoria executive director of health & safety Marnie Williams explains that 538 young construction workers were injured in Victoria in 2016 which is a higher tally than any other industry.
"Workers aged 15-24 are vulnerable. They often lack experience, are still developing physically and mentally, are eager to make a good impression and can be reluctant to ask questions," Marnie says.
"Employers need to ensure their young workers not only receive the correct training and supervision, but are empowered to speak up. For young workers our message is that if you are not sure about something, stop and ask."
SafeWork NSW group director, regional and response operations Tony Williams also says that because a lot of young people will be leaving school within the next few months, reinforcing the importance of work safety is very important.
"Thousands of young workers are about to  enter the region's workplaces, with many commencing a building apprenticeship, so it's imperative  that we remind construction companies about the work health and safety risks that must be considered when employing young workers," Tony says.
The Cross Border Construction Program begun in 2013 and visits regional centres along the Victoria-NSW border every year to raise the importance of health and safety issues for both regulators and the local industry.
Worksafe Victoria and SafeWork NSW have worked closely in recent years to ensure regulations were consistent across the two states.