Wire by Click installed in Bulky Goods Store
An Australian company's innovative way of delivering power has saved time and money for the electricians working on a major installation in Victoria.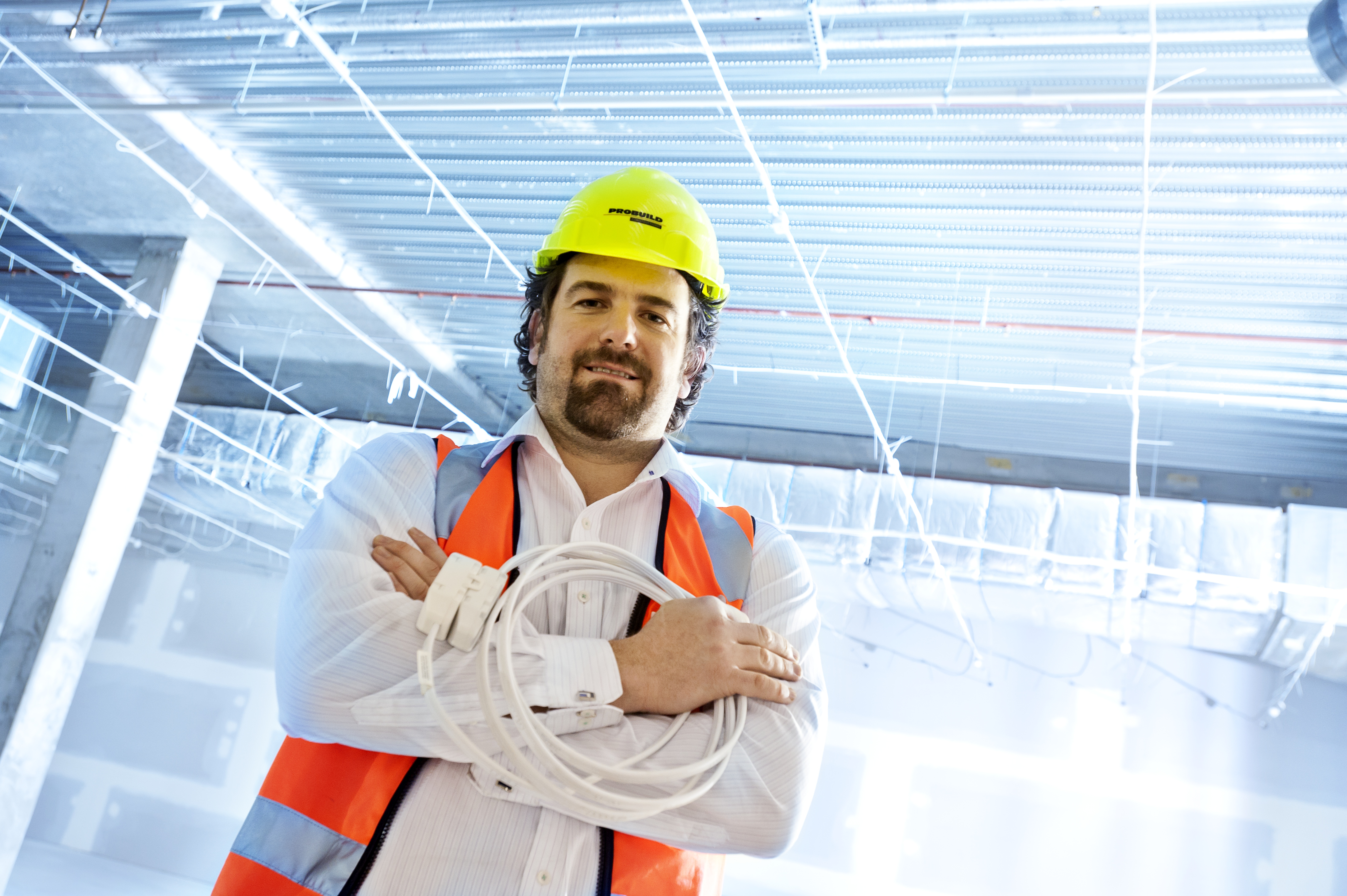 When undertaking a substantial wiring job, time really is money. And this is especially true when you are talking about the huge 72,000m² Bulky Good Store in Springvale, Victoria.
The $300 million development recently required the expertise of electrical contractor Stowe Australia to take care of all general lighting for its many high profile tenants that include IKEA, Harvey Norman and Domayne.
Almost 7,000 light fittings were wired into the major fit out, all of which was made possible with the help of the novel Wire by Click technology featured in the Spring 2010 issue of Electrical Connection.
Unlike hard wiring, where you are stripping cables, twisting copper and screwing into a standard outlet, Wire by Click is a modular soft wiring solution that comes in predetermined lengths fitted with smart socket outlets and adapters which are simply clicked together, removing the need for physical termination.
This inevitably saves a lot of time for the electrician and makes it a reusable system that is easy to alter or expand in the future.
Stowe Australia senior project manager Neil Holmes says the team opted to use Wire by Click's three-pin solution because of its easy installation and time-saving capabilities.
"In this industry it's all about how much labour you can save, so it was great that we could use a solution that doesn't come in big, long looms that have to be made up – this comes in premade lengths that can be simply clicked together," he says.
"Overall, it makes for a quicker installation, that's where we get our savings from and that's why we love the product. We're actually already looking to use this in the near future in other large commercial sites and office buildings."
Stowe Australia has long been known as an innovator in the industry and the company was one of the very first adopters of Wire by Click. In August last year Neil met with Wire by Click managing director and developer of the product Mark Fahey and that's where the partnership began.
"Mark approached us to see if we were willing to give the system a go. We always try to think outside the box and find new ways to try and make money on these sites, so we were happy to try it out," Neil says.
"This was the first time we have used it but the great thing we found is that if there's any changes that need to be made, you can just unplug everything and rearrange it into a different configuration.
"If you have a row of ten lights and you need to add five more, you just add five more products and plug them in."
Mark says that simplicity was always a priority when he was developing Wire by Click and that is why the system is able to save so much time for electricians.
"It really is a pretty simple solution and it's been designed that way, to keep things as simple as possible. It removes any terminations onsite and increases the flexibility to reuse."
The brainwave came for Mark when he was out on site and he realised that there was a great opportunity between available hard wiring systems and the more expensive, complicated soft wiring system solutions coming from Europe.
"I opted to develop a simple solution that has the benefits of soft wiring but has a price tag similar to hard wiring. On the right project our product can actually work out cheaper than hard wiring."
This theme of simplicity does not just stop at the product's features; it runs right through the vein of the company's ethos.
"We're very much focused on strengthening the relationship and delivering a solution direct to contractors. Our website has a dedicated space for electricians and we can supply them with onsite-training and drawings showing how to install our system.
"In the electrical industry there's such a big opportunity to give people good service. We're very focussed on our sales support and have recently put mechanisms in place to make simplicity not only the motto for our product, but for our whole business as well."
Wire by Click has recently picked up a 20 storey project in South Australia and a 22 storey job in Melbourne's CBD. Mark says that the company is aiming to keep attracting high profile clients and substantial jobs and really crack the commercial space.
"Things really started to take off at the end of last year. In the last six months we've picked up some really big jobs. Of all the projects that we've completed, we've had great feedback on the product and our clients are either using it again on other projects, or we're quoting more work with them, which is obviously a great sign for such a new product," Mark says.
As well as the three-pin product used in the Bulky Good Store, Wire by Click also has a five-pin alternative for smart lighting. These are currently being used in several large projects with intelligent DALI lighting systems and this technology is something the company is endeavouring to push in the near future.
Contact:    www.wirebyclick.com