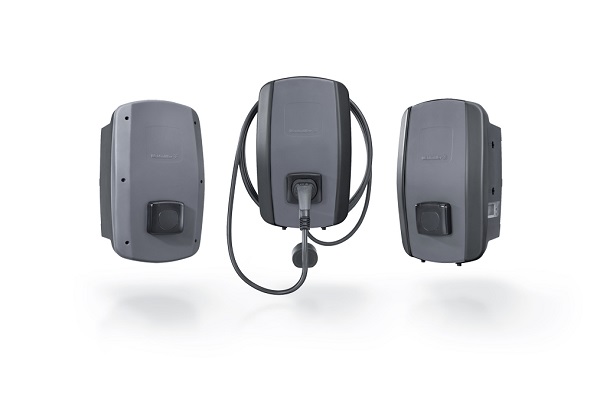 Weidmüller has released its smart EV charging solution, the AC SMART, that is suitable for a range of applications from residential to commercial. Sean Carroll finds out more.
As more Australians turn to electric vehicles (EVs), there's a rising demand for charging infrastructure to support the sector's growth. That figure is expected to rise, with more than 100 companies and organisations uniting in a push to get one million EVs on Australian roads by 2027.
This alliance has come together from sectors including transport, retail, agriculture, health, technology, insurance, environment and research to support the federal government's development of a National Electric Vehicle Strategy.
Designed and manufactured in Germany, the latest collection of Weidmüller EV chargers is built to last and works across the private and commercial sectors. The AC SMART range consists of three standalone smart chargers, the AC SMART ECO, AC SMART VALUE and AC SMART ADVANCED. While standalone, the chargers can also be networked with SMART load management integration.
The range boasts charging power from 7.4kW all the way up to 22kW, comes with a Type 2 socket or attached 5m Type 2 charging cable and can be configured either through an accompanying app or via a web server. The power can be connected with single-phase 230V/32A, three-phase 415V/16A or 415V/32A.
"Our product range can be used for both residential and commercial markets," Weidmüller national renewable energy product manager Ritesh Anand says.
"The AC SMART ECO is for homes, AC SMART VALUE for apartment buildings and the AC SMART ADVANCED is ideal for commercial applications and boasts features like dynamic load management as well as the ability to integrate into a larger PV system."
AC SMART ADVANCED has all the technical and functional features needed for commercial use for charging EVs. Ritesh adds that other applications for the AC SMART ADVANCED solution include car parks, petrol stations and supermarkets. Facility owners can bill the energy usage directly to the customers at the EV charging station.
ADVANCED and VALUE solutions can be integrated using SMART CHARGE load management system without any major infrastructure upgrades.
These products are planned to be deployed in an eight-storey car park. Each floor has 14 AC SMART VALUE chargers and one ADVANCED as the master. The master unit will be integrated with SMART CHARGE and networked to an energy meter at the distribution board with all the other chargers. The SMART charge recognises how much power was being drawn by each one and spread it out automatically, so all charging stations remained even and provide priority load to the building or facility.
"Geared to the needs of companies, sole traders or local governments, the EV charging box AC SMART ADVANCED has all the technical and functional features for professional and commercial use for charging your EVs," Ritesh explains.
Weidmüller doesn't just provide the chargers and leave the rest to the facility manager; the chargers come with RFID authentication for the user to give them an easier way to pay. Charging data can also be exported for billing purposes and a 4G/LTE mobile communication modem is also included.

With the mobile app for the AC SMART charging boxes, you can use the full range of functions of your charging solution in a simple and secure way. Once connected, you can check the status of your charging box, start and stop the charging processes of your EVs, set an individual charging current if required and make further configurations on the box.
The Weidmüller AC SMART app is available free of charge with the purchase of a charging box from the AC SMART family.
Ritesh adds that the Weidmüller EV chargers are supported by a team of product managers, engineers and technicians, all based in Australia.
For more information, you can view the entire AC SMART range here or start a conversation with Ritesh Anand here.
ADVERTISEMENT

ADVERTISEMENT