Weidmüller releases a wide range of universal industrial lighting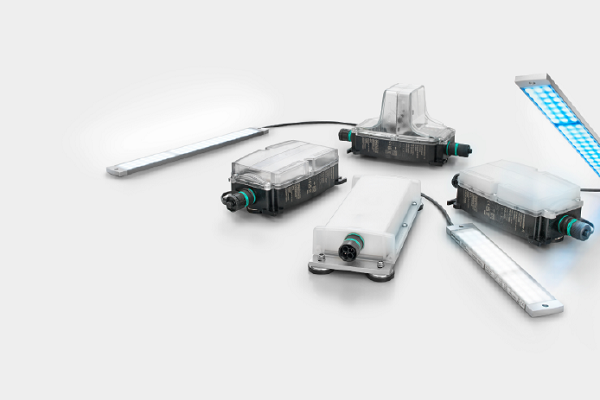 Weidmüller industrial lights (WIL) has released a range of LED lights for industrial applications.
Boasting IP67 protection, a 120° beam angle, 60,000 hours of service life and a colour temperature ranging from 2,700K-6,500K, the lighting solutions are ideal for industrial applications.
The range features length variants from 145mm to 860mm with 8mm flat lighting for compact installation.
WIL work with a 24V DC power supply and come within a highly robust housing that's made of hard-anodised extruded aluminium profile and LEDs with full encapsulation in PUR. The mounting lights directly on the housing ensure effective heat dissipation, leading to the expected 60,000 hours of service life.
The product portfolio is rounded off by special versions with red, blue or multicoloured LEDs for signal indicators.
Additionally, the range of luminaires is easy to install and works both behind a folded edge or simply on a side wall. The lights have pre-positioned mounting holes so that no additional fixing material, like retaining clips or similar, is required. The 6.5mm mounting holes are 225mm apart to enable mounting in standard distribution boards and control cabinets. Magnetic mounting is also possible as an alternative.
The 24V DC power supply is via a standard 0.03m cable, which is supplied ready-assembled with an M12 connector or with an open, 3m long cable. Further cable lengths are also available with or without M12 connectors.
ADVERTISEMENT

ADVERTISEMENT