WAGO releases the 221 Series of splicing connectors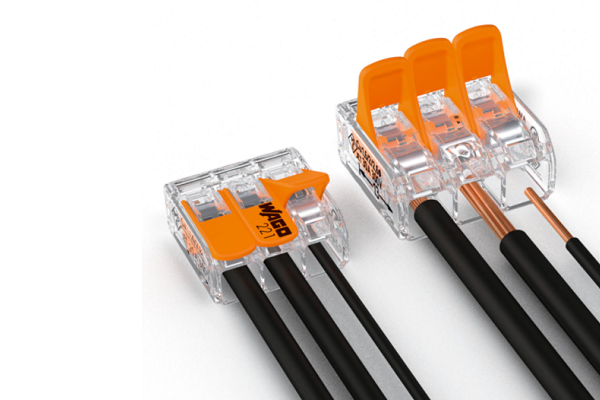 WAGO has released the 221 Series of splicing connectors which gives users the ability to connect solid, stranded and fine-stranded conductors easily, quickly and safely.
Ideal for applications in hazardous areas, building installations and devices.
Connecting is made simple, all electricians have to do is insert the conductor, push the lever back down and it's all done.
Advantages of the range is that it's for all conductor types ranging in size from 0.14 to 6mm².
It also comes with two test slots, meaning users can now test the voltage from two different sides – even when they are installed. The connectors have two test slots right where the WAGO imprint appears: one in the conductor entry direction and one on the opposite side.
This accessibility provides convenient testing conditions, even after installation, within a wide range of applications. All connector variants also provide a secure contact for all standard test probes.