Vantage delivers KolorTune selection for lighting control systems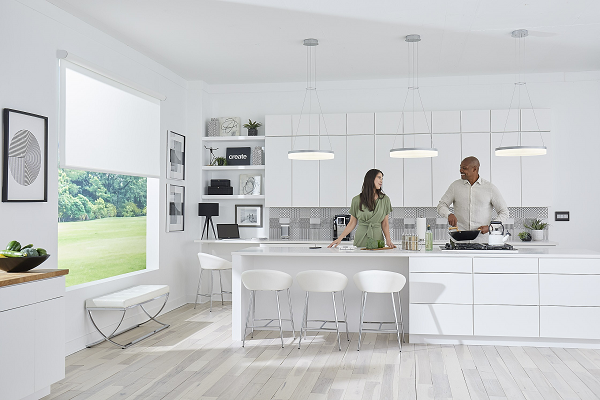 Legrand's luxury residential lighting control brand Vantage has delivered KolorTune capability available in the Vantage Design Center software.
LHUMAN KolorTune enables one of the widest selections of tunable fixtures to be used in a lighting control system and provides the tunable controllable profiles needed to create lighting scenes with precise colour temperature.
"LHUMAN KolorTune is the next wave of lighting technology. Available within Design Center, KolorTune integrators can more easily achieve human-centric lighting (HCL) with the fixtures of their choosing with tested colour temperatures and with peace of mind that the tunable colour control will be accurate," Legrand North America shading and vantage residential controls product marketing manager Richard Laliberty says.
"KolorTune profiles make it possible to achieve flexible lighting designs quickly, thereby elevating lighting control with a system that provides a richer, more intelligent lighting experience to customers and a faster integration for installers."
LHUMAN KolorTune's library of fixture profiles opens the door to immense lighting design freedom, simplicity and affordability for achieving tunable and HCL designs and is the latest development in Vantage's LHUMAN HCL solution.
Using professional metering equipment, Vantage performs a thorough analysis of a fixture's colour tune mapping from leading lighting fixture manufacturers. From these tests, the company develops free tunable profiles for a variety of makes and models of fixtures, with more being added in new releases of the Design Center software.
Integrators and designers can also request profiles for new fixtures not already in the library.
Within Design Center, installers simply select the chosen fixture(s) and the software will automatically provide the defined fixture control details and colour temperature mapping for the lighting fixture. The programmer can then assign the matching control channel addresses and begin programming scenes.
This not only achieves super simple and fast programming, but also allows Vantage's InFusion Controller to provide the correct colour mix, producing accurate colour temperature and intensity for the lighting task selected. There's no need to determine and enter individual colour values.
What's more, designers can mix and match tunable fixtures in the room with the assurance that values will match from fixture to fixture for a cohesive room lighting design. Plus, it supports 0-10V, DMX and DALI control protocols.
The KolorTune's ease and freedom will be demonstrated in the Experience Room in Legrand booth 1506 at CEDIA Expo 2023.
ADVERTISEMENT

ADVERTISEMENT