EV market continues to grow but lags globally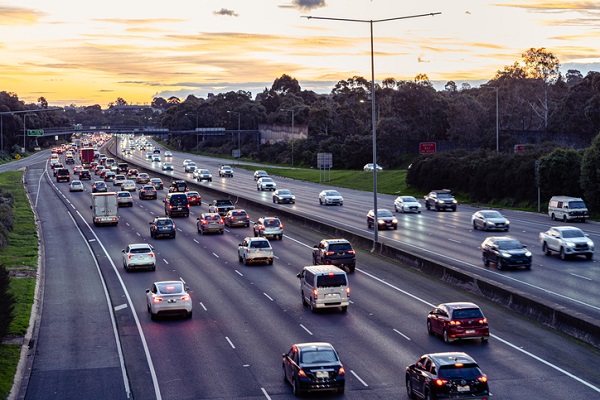 The Electric Vehicle Council (EVC) is celebrating another successful year for the electric vehicle (EV) market. San Williams explores why and what this means for transport.
Providing an overview of key EV moments over 2022, the Australian Electric Vehicle Industry Recap highlights EV's ever-strong growth in Australia's transport industry.
The report revealed it was an action-packed year for the EV market with widespread acceptance that zero-emission technology is critical to Australia achieving its climate targets. Overall, the number of new EV purchases had almost doubled in 2022 compared to 2021.
For light EVs, some market highlights included over 83,000 EVs now on Australian roads with 39,353 purchased during 2022. Furthermore, numbers show 3.8% of all new cars purchased being an EV with the total light EV market up from 2.05% in 2021.
The range of EV models purchased during 2022 has also expanded with a total of 70 different EV models delivered to the Australian market. These models have been made up of 38 battery electric vehicles (BEV) and 32 plug in hybrid electric vehicles (PHEV).
Though most of the report data for EVs in 2022 are encouraging, it states that Australia's numbers still fall vastly short compared to other global EV markets.
"While this is a promising sign that the local market is continuing to grow, we still significantly trail the global average which is currently estimated to have been between 12% to 14% in 2022," the report reads.
"It is also significantly behind markets in our region like China which has been reported to have achieved almost 28% EV sales in 2022.
"Significant efforts will be required by Australian governments and industry to achieve a near 100% zero-emission vehicle fleet by 2050 in order to align with our national and state climate targets of net zero by 2050."
What has changed from a policy point of view?
Looking forward, present and future EV owners will be able to take advantage of a discount with the report specifying eligible models under the Australian Government's EV Discount.
The discount exempts Fringe Benefits Tax for EVs purchased by companies and/or through salary sacrifice arrangements. This incentive means that you could own an EV for the same cost as a petrol or diesel equivalent.
The intention of this policy is to increase EV adoption by fleets which will sell these vehicles over the next few years and create a strong second-hand EV market for all Australians to benefit from.
With many of the top 20 models still being supplied in small numbers in Australia, the introduction of a fuel efficiency standard in the country is said to be imperative for the local EV market as this would help to expand the range of EV models available and the amount of each model supplied.
Tackling range anxiety
Australian EV owners will also be able to receive better peace of mind during travel with a significant growth in charging infrastructure.
The number of public charging sites in Australia has approximately doubled over the past three years with public chargers increasing from 3,413 to 4,943 and charging locations expanding from 1,614 to 2,392 locations between December 2021 and 2022.
In 2022, total charger types in these locations are made up of 1,928 normal chargers which had increased from 1,297, 365 fast chargers which had risen from 231 and 99 ultra-fast chargers which were at 86 units in 2021.
Though this is believed to be a step in the right direction, the report emphasised that further effort will be required to meet the demand of the ever-expanding local EV fleet and that work will be needed to ensure that reliable, multi-bay ultrafast charging sites are deployed.
"Charging sites will be needed in regional areas at reasonable spacing so that drivers can recharge when making long trips and in urban areas to cater for drivers who are unable to charge at home," the report states.
The Australian EV market still has a long way to go to catch up to the global average, however, the nation has shown to be headed in the right direction largely due to the actions of Australian federal, state and territory governments which are now actively supporting the adoption of EVs and emission reduction targets.
Some major EV policy highlights across Australia's governments in 2022 include the federal government's National EV Strategy, Electric Car Discount, Emission Reduction Targets, Heavy Vehicles Transition Support and Driving the National policies.
Across state and territory governments Expansion of Public Charging, Fleet Transition and Electric Bus Program Expansion were policies among many others that have also been praised by the EVC. Collective national efforts were also celebrated which included EV-ready developments and cross-jurisdictional dialogue.
"Building ministers have agreed on national reforms to improve the energy efficiency, accessibility and liveability of new homes in Australia," the report explains.
"Energy Ministers have agreed on implementation pathways for priority reforms to ensure Australia's electricity system is ready for the rapid adoption of EVs with further work to be presented to Ministers by mid-2023.
"Additionally, Infrastructure and Transport Ministers agreed jurisdictions would contribute to an inventory of activities being undertaken to reduce transport emissions and propose areas of cross-jurisdictional cooperation to progress through Infrastructure and Transport Ministers' Meetings."
To reach climate targets such as reaching a near 100% zero-emission vehicle fleet by 2050, there will need to be an introduction of an ambitious fuel efficiency standard to significantly expand the supply of EVs to Australia.
Continued support until at least 2030 will also be necessary to ensure EVs make up at least 50 to 60% of all new vehicles purchased, and we need the right policy settings in place for Australia's EV fleet to continue achieving 60 to 80% growth each year.
For the EVC, Australia catching up with the rest of the world, closing the market gap and achieving its climate targets remains possible, but not without a significant amount of effort which needs to start as soon as possible.
ADVERTISEMENT

ADVERTISEMENT