Tridonic releases second generation Tunable White systems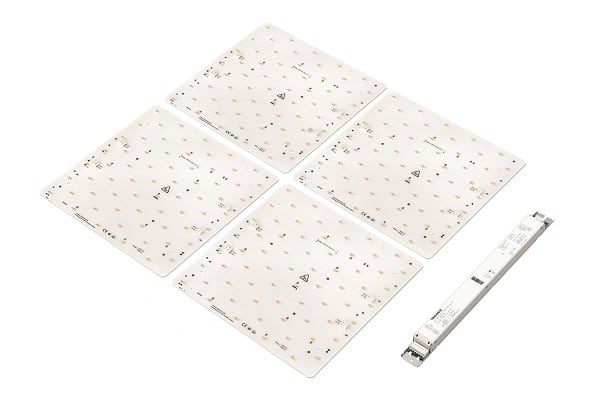 Tridonic has introduced its second generation Tunable White systems that feature improved technical specifications, carefully designed control technology and impressive flexibility.
The new Tunable White systems (SELV) cover the entire colour temperature spectrum from 2,700 to 6,500K and have an extended dimming range down to 3% via amplitude modulation.  With appropriate control components they provide the hardware basics for human-centric lighting and can simulate natural changes in daylight or matched precisely to a lighting task.
The driver is equipped with colourSWITCH and switchDIM so the colour temperature and dimming level can be easily changed using two buttons. This is also possible from a momentary-action switch or smart phone via basicDIM Wireless.
The Tunable White systems fit in first-generation non-SELV housings but offer better quality of light, high visual comfort and colour consistency. Preconfigured kits are available comprising two to six LLE or QLE Premium LED modules and associated low-profile DALI DT8 drivers in 50 or 100 W versions.
The colour location that has been precisely defined in the kits is retained at all dimming level so even if there are a large number of luminaires in a room, the light will have a homogeneous appearance. The high quality of light is reflected in the high colour rendering index of Ra > 90 and colour consistency corresponding to MacAdam 3.
The kit can be operated from a touch panel and the integrated DALI interface enables the kit to be easily connected to central light management systems.
Depending on the version, Tunable White modules LLE G2 PRE (24 x 280 mm) deliver a luminous flux per module of 700 or 1,500lm, and tunable white modules QLE G2 PRE (270 x 270 mm) a luminous flux per module of 1,250lm. LLE modules have an efficiency of up to 112lm/W, while QLE modules achieve up to 136lm/W.