Treotham releases weather resistant LAPP PVC cables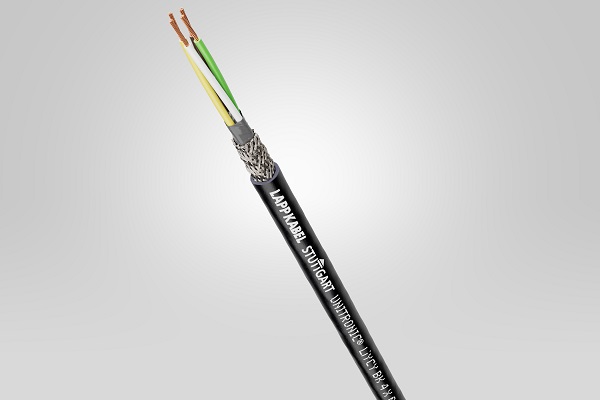 Treotham Automation has released four LAPP PVC cables for data and signal transmission in the low-frequency range with black outer sheath (BK). The range is suitable for outdoor use in accordance with DIN EN ISO 4892-2.
The first solution is the LAPP twisted pair version UNITRONIC LiYY (TP) BK in its portfolio. Thanks to the twisted pair (TP) with short lay lengths, the conductor circuits are well decoupled.
Next up is the shielded UNITRONIC LiYCY BK is also available. With its copper braiding, it protects against capacitive interference from electrical fields with a high degree of coverage. It is supplemented by the shielded version with twisted pairs UNITRONIC LiYCY (TP) BK.
The single-core H07V-U with HAR design certification according to EN 50525-2-31 is now also available as a 100m ring. The compact single core with solid conductor is available in various colours and is suitable for versatile use in building technology and cabinet construction.
The longer ring length means shorter distances to be covered by the electrical fitters. Combined with the TRONIC module and the TRONIC single-core trolley, the single core can be cut to length in a controlled manner and stored compactly.
Another new solution is the ÖLFLEX PLUG 540 P. This is a connection assembly with the proven ÖLFLEX 540 P cable for appliance and cabinet construction.
The ready-to-use connection assembly saves time during installation and impresses with its multi-strength cable, compatibility with various connector systems and third-party certification. It is suitable for different applications depending on the number of cores, conductor cross-section and connector type. The 3-core versions with protection rating IP 44 are suitable for outdoor use and can be exposed to rain.
And finally, Treotham has released the SKINTOP MS-M 40×1.5 PLUS for the optimum assembly of a cable with a rectangular connector housing. Thanks to the M40 external thread, it can be screwed onto a proven M40 standard hood. Due to the extended M50 clamping range (27-35mm), cables with larger diameters (>28 mm) can now also be fed through.
Expensive special housings are no longer required. This is particularly advantageous for applications with limited space. The new cable gland enables sealing in accordance with protection class IP 68 and IP 69, withstands high mechanical and chemical loads, and is even suitable for outdoor use.