Treotham introduces fast Profinet cables for industrial networks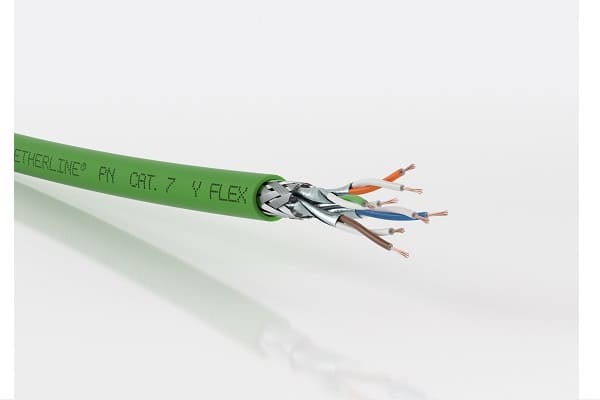 Treotham has introduced its new Lapp Etherline PN Cat7 cables, which are primarily intended for use in machines, systems and network infrastructure.
The cables are an expansion of Lapp's Profinet range and cover a large proportion of potential applications. They achieve high data rates, delivering 10Gbps according to the Cat7 standard, which makes them ideal for use in cases where large amounts of data are transferred at high speed.
While Cat6A cables achieve comparable speeds, Cat7 cables feature larger reserves in terms of performance and transmission security because they operate at a much higher transmission frequency of 600MHz. As a result, the cables still achieve maximum performance even if they age or are damaged over the course of time.
The cables also remain thin but with outer diameters ranging from 8.1mm for fixed cables to 8.7mm for flexible cables, helping save space in the event of cramped conditions in machines or control cabinets.
There are five variants of the Etherline PN Cat7.
Flame-retardant with a PVC sheath for fixed installation
Halogen-free and flame-retardant with an FRNC sheath for fixed installation
Halogen-free, flame-retardant and more mechanically robust with a PUR sheath for fixed installation
Flame-retardant PVC sheath for flexible installation
Halogen-free and flame-retardant with an FRNC sheath for flexible installation.