JT21CM light-duty staple gun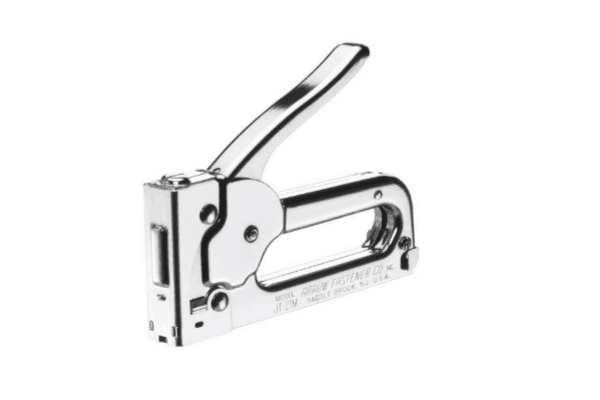 Arrow Tools has announced the new JT21CM light-duty staple gun that has been designed for use in the home, office or workshop.
Featuring a built-in staple lifter, contoured handle and all-chrome finish, the JT21CM is exceptionally easy to fire. It is also jam-resistant, making it ideal for general home repairs, crafting, art projects and upholstery.
Additionally, JT21 staples use a thin steel wire in a small staple format to deliver greater holding power.